Women make gains in film and TV jobs, but gaps in diversity are vast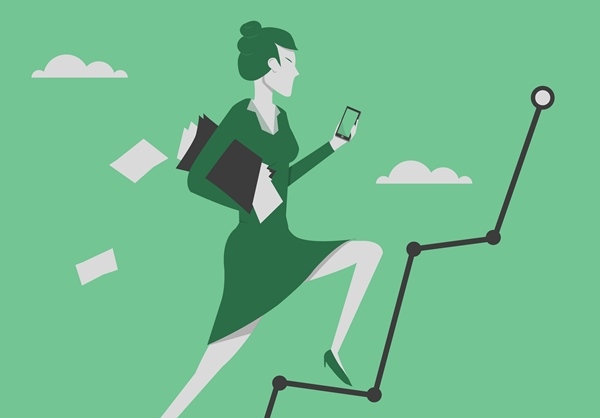 A report from Women in View shows that the industry has a long way to go for Indigenous and diverse women, but suggests placing women in senior positions is a key solution.
A new report from Women in View paints a stark portrait of the lack of opportunities for diverse women in Canada's film and television industry. It's also sending a clear message on how to tackle issues of gender parity: start from the top.
The 56-page "On Screen Report" shares what Women in View executive director Jill Golick calls an "almanac" of data on the number of women hired in writing, directing and cinematography roles in film and television. The report considers series and features from 2014 to 2017 that received public funding, with data collected from the CMF convergent stream English Language drama production envelope and the 2015-17 Telefilm funding cycles. It examined more than 5,000 contracts in total.
Series included in the report are Alias Grace, Cardinal, Private Eyes, Schitt's Creek and The Disappearance. A total of 90 seasons of television were tracked.
The report showed that gender parity in TV is closer for women writers than directors or directors of photography (DP). In 2017, 43% of writing positions were filled by women. In comparison, women held 27% of directing roles and only 9% of cinematography roles. In film, women directed 31% of films in 2017.
However, a critical point of the report is that those gains don't apply to women of colour and Indigenous women. Women of colour represented less than 1% of TV writing roles, 5% of directing roles and zero DP roles. Indigenous women did not hold any writing, directing or DP positions among the shows tracked in 2017. Just 5% of films were directed by women of colour and only 2% by Indigenous women.
"I think we've really shone a light on issues around diversity and bringing women of colour and indigenous women into the industry," Golick told Playback Daily. "I hope the stats we've been able to provide, although they're incredibly depressing, become a baseline for the industry."
A potential solution to the program, however, is what's coined as the "showrunner effect." When the report compared series with female and male showrunners, series where women served as showrunners in 2017 had an average of 53% of women in writing, directing and DP roles. In comparison, series with male showrunners had women at 14%. Series with both a male and female showrunner hired 41% of women in those roles.
"When we trace back the rise in work for women, it's almost all attributable to series that were showrun by women," says Golick.
There is a similar trend in film with the "producer effect." Films produced by women had 34.5% of roles filled by women, compared to 19% on films produced by men.
"When a company wants to put a woman in a leadership role, it's not a risk. It makes great business sense."
On the broadcaster level, 'casters such as APTN and CBC with a higher number of women serving on the board of directors (60% at APTN and 42% at CBC) were offering more work to women during the same time period. Roughly 27% of contracts from APTN were given to women and 26.9% from CBC. In comparison, Bell Media's board of directors at the time comprised of 29% women, with 15.7% of contracts given to women.
Those gains rarely applied to diverse women. Less than 2% of the positions in series with a female showrunner were filled by women of colour. Similarly, women of colour also came to 2% on series led by a male showrunner.
Films didn't fare much better. Roughly 3% of the positions were filled by women of colour in films produced by men or women in 2017.
The report also looked at instances where women of colour or Indigenous women served as showrunners and saw a marked difference. Between 2014 and 2017, 8% of writing, directing and DP roles were filled by women of colour and 22% to Indigenous women. Films produced by women of colour in 2017 had 22% of writers, directors or cinematographers as women of colour. A total of 51% of roles under diverse female showrunners were held by women.
It's not all doom and gloom, however. The amount of work for women in the industry continues to grow. The number of women in writing, directing and DP roles on TV jumped from 17% in 2014 to 28%. CBC saw a major increase in female directors between 2016 and 2017, moving from 22% to 37%. The gains were less pronounced in film, with work for women increasing from 20% in 2015 to 25% in 2017. Golick also anticipates a report on 2018 to show even higher results, thanks to initiatives launched from the #MeToo movement.
"When a company wants to put a woman in a leadership role, it's not a risk," says Golick, citing hit series such as Mary Kills People and Wynonna Earp. "It makes great business sense."
Golick also points out that men and white women in the industry shouldn't look at a push for diverse voices as signs that they'll be losing their jobs anytime soon. "I don't think we should be looking at the world as a place of scarcity," she says. "The Canadian film and TV industry is incredibly well-positioned to succeed in a global marketplace. If we have series that come from underrepresented voices, they'll find a place out there in a market and develop new markets for Canadians. This is an industry-building exercise, not one of taking work away from people."
Women in View estimates that at the industry's current rate, gender parity will be reached by 2028, but can be reached sooner if the recommendations for placing women in senior positions and increasing diverse hiring are taken seriously.
"We are seeing real growth," says Golick. "It's not enough, it's not for everyone, but in many respects we're starting to see things move in the right direction."