The Ninth lands on CBC Gem
Starring Jess Salgueiro and Neil Crone, all eight episodes of the Artcraft Zoo comedy launch today.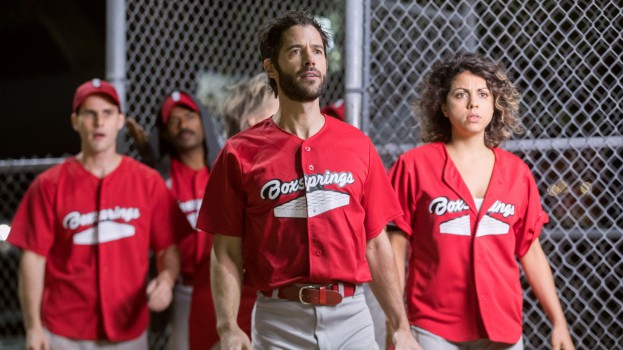 CBC is hoping to hit it out of the digital park today with the launch of its new original series, The Ninth from Toronto's The Artcraft Zoo on CBC Gem.
Created and penned by the production company's Daniel AM Rosenberg and Michael Goldlist, the sports comedy follows The Boxsprings, a sub-par Southern Ontario Intercity Baseball League team on and off the field. Produced with the support of the Bell Fund's Short Form Digital Series (Fiction) Pilot Program and CBC, all eight episodes of the 12-minute series are now available on the platform.
The Ninth stars TIFF 2018 Rising Star Jess Salgueiro (Workin' Moms), Neil Crone (Bon Cop, Bad Cop 2) and Corteon Moore (Creeped Out).
The project previously picked up funding from The Bell Fund last June, alongside Gearshift Films' Gay Mean Girls, Tokens On Call Productions' Tokens and Detention Adventure (10 x 11 minutes) from LoCo Motion Pictures and Broken Compass, another CBC Gem series that made its debut last week.
In addition to Detention Adventure and The Ninth, earlier this month The 410 (3 x 25 minutes) from Mad Ruk Entertainment made its premiere on the streamer.
Image courtesy of The Artcraft Zoo