Cogeco TV Production awards $2.5M across 16 projects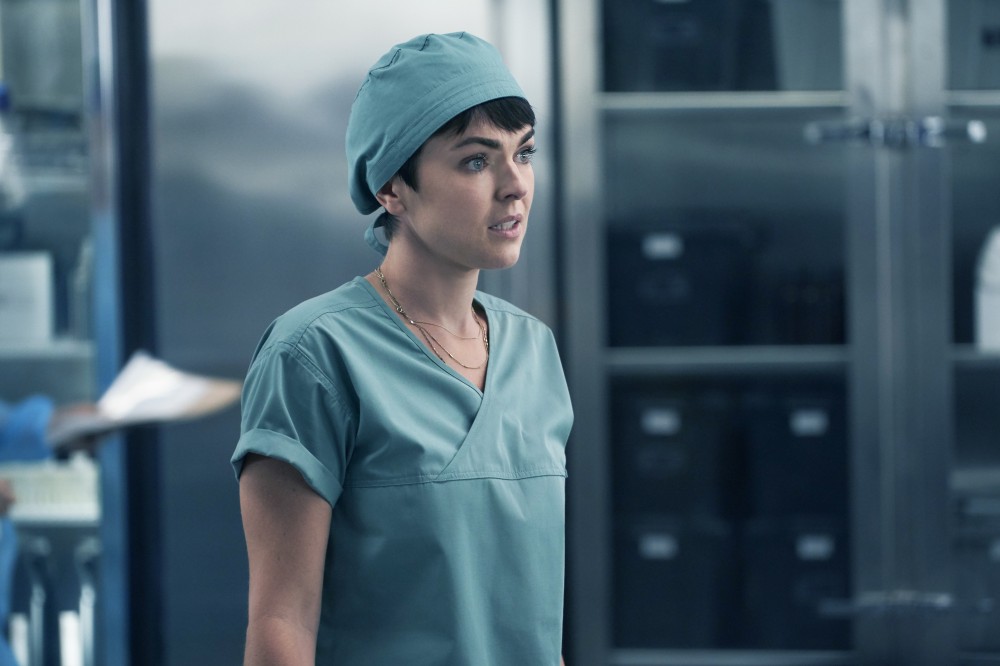 Coroner (pictured), The Transplant and L'Academie were among the series that walked away with funding.
Sophomore seasons of Coroner and 16 Hudson were among a raft of projects selected for the 2019 Cogeco TV Production Program this year.
The IPF distributed $2.5 million across 16 English- and French-language projects through the program, which supports independent producers with financing for TV dramas and miniseries. Last year, the fund distributed $2.3 million across projects like Guru Studios' Big Blue (CBC, Radio-Canada) and season two of New Metric's Bad Blood (City).
The amount of funding approved for hour-long series for this year's program ranges from $200,000 and $250,000, while children's series or projects that are 30 minutes or less received a maximum of $150,000. Only several of the latter received below $100,000 from the fund.
Earlier this year, Coroner (Muse Entertainment/Back Alley Films/Cineflix Studios) was renewed for a second season alongside series like Burden of Truth and Frankie Drake Mysteries. A hit out the gate, the procedural's debut episode snagged a whopping 1.05 million viewers, earning the title of CBC's most-watched drama premiere in four years. Similar to season one, the drama starring Serinda Swan will return for another eight episodes.
Meanwhile, Big Bad Boos' animated series, 16 Hudson (TVO, Knowledge, ICI TV), was renewed earlier this January. Aimed at preschool kids, the show follows the adventures of a group of neighbours who live in a big city building.
On the English-language front, projects like season 13 of Shaftesbury's Murdoch Mysteries (CBC); season four of eOne's Private Eyes (Corus); Portfolio Entertainment's Doomsday Brothers (Corus); Cameron Pictures' Lady Dicks (CBC); season two of Freddie Films, Circle Blue Entertainment and DHX Media's Diggstown (CBC); and Datsit Sphère's The Transplant (Bell Media), which was announced at the CMPA's Prime Time conference in Ottawa, were all listed among this year's recipients. A season two renewal for Diggstown has not officially been announced.
Productions on the French-language side include: season five of Les Pays d'en haut from Productions LBH (SRC, ARTV); season four of Amelie et compagnie! from Carte Blanche Films (TFO); Les Mutants from Telefiction Productions and Le 422 from Blachfilms for Tele-Quebec; Productions Casablanca's On est fait pour vivre ensemble (SRC); and third seasons of Max et Livia from Productions Pixcom (Bell Media), L'Academie from Les Productions Passez Go (TVA) and Faits divers from Les Productions Sovimage (SRC).