Cannes deals: V71, N5, Clique, Raven Banner
Canadian prodcos and distributors share their film sales slate as the Cannes Film Festival gets underway.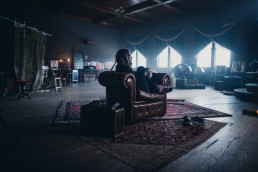 V71 Entertainment
V71, the sales and distribution venture of A71 Entertainment, has inked a sales agreement with Vancouver's IndustryWorks Studios ahead of Cannes. The prodco and distributor will handle foreign sales of V71′s film slate at the festival, which includes Audrey Cummings' She Never Died, Jesse Ikeman's A Perfect Plan and Loud Krazy Love (pictured, right), the upcoming documentary on metal band Korn's lead singer Brian "Head" Welch. IndustryWorks will be at Cannes from May 14 to 24. V71 previously signed a deal with XYZ Films to represent U.S. sales for She Never Died.
N5 Pictures
Toronto prodco N5 Pictures is heading to Cannes with a pair of new projects, REV and The Runner. REV is a 90-minute feature which follows a street racer recruited by police to infiltrate a car theft ring. It was produced in partnership with IPF and stars Vivica A. Fox (Kill Bill Vol. 1) and Francesco Filice (Broken Mile). The Runner is a webseries about a drug runner in Toronto, produced in partnership with the Bell Fund. It stars Tyler Blake Smith (The Expanse) and Nicola Posener (The Bold and the Beautiful). Both projects are produced by N5′s Ant Horasanli and Reza Sholeh.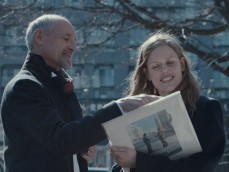 Clique Pictures
L.A. distributor Blue Fox Entertainment has acquired the global rights to Clique Pictures' Sugar Daddy (pictured, left). The company will launch international sales for the film at Cannes and will handle U.S. theatrical distribution, with release details to be announced. LevelFilm holds the Canadian distribution rights. Sugar Daddy is directed by Wendy Morgan and written by Kelly McCormack, who stars in the film as a young musician who goes on paid dates with older men to help fund her dream career. The film is produced by McCormack under her Floyd Films banner, Clique's Lauren Grant and Violator Films' Lori Lozinski. LevelFILM's David Jenkins, Heather Laird and David Hudakoc executive produce alongside Urban Post Production's Mark Gingras and John Laing.
Raven Banner Entertainment
Raven Banner has added a Swedish supernatural thriller to its Cannes slate. The Toronto distributor has picked up the worldwide rights, excluding Finland, Sweden and Italy, to Svart Cirkel ("Black Circle"), directed by Adrian Garcia Bogliano. The film follows two sisters who are hypnotized after listening to an old vinyl record. It is produced by Sweden's Klubb Super 8 and Mexico's Salto de Fe Films with financing from Joshua Sobel, the U.K.'s Mondo Macabro, Sweden's Solid Entertainment and Finland's Tenebrae Enterprises.