DHX begins search for Michael Donovan's successor
The DHX CEO said he will once again transition into a strategic role once the board has selected a candidate.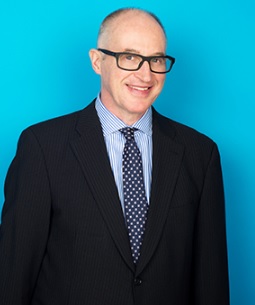 There's more change on the horizon at DHX Media.
On Tuesday, CEO Michael Donovan (pictured) said the company has initiated a search for his successor. Donovan, who stepped back into the role last year in order to shepherd the company's strategic review, said the board of directors is in the process of identifying potential candidates, adding that he expects a conclusion sooner rather than later.
"This is a highly specialized industry, and we know all the players well. While these things can take time, we expect the process to advance rapidly," he said during an investor call.
The announcement comes following 18 months of change at the Halifax-headquartered company. Donovan retook the CEO role in order to focus on a number of strategic priorities – namely to build out the company's premium content strategy, grow its children's AVOD network Wildbrain, streamline it operations and reduce its debt.
"We've made a lot of progress on all those fronts, so, since I felt that my greatest contribution is more strategic, it was now time to go to the next step, which is to find the successor," he said. While he would not be drawn into discussing potential candidates, Donovan said "we have a number of excellent candidates, and at the international level."
Donovan first made the transition from CEO to executive chairman in 2014, but moved back into the role last February when Dana Landry left the company.
DHX on Tuesday reported Q3 revenues of $110 million, down from $116.5 million a year ago. Adjusted EBITDA was $20.1 million for the quarter, down from $26.7 million in the prior year.
Revenues and reach for Wildbrain continued to grow in Q3. Revenue for the YouTube network grew by 4% to $14.9 million, while its online audience grew by 15% to more than 8.7 billion views in the quarter. According to DHX, 8% of unique users (or 18% of kids users) on YouTube watch videos on the Wildbrain network.
On the TV side, for the fiscal year to date (which is comprised of three quarters), revenues were $39.4 million, down 4% from $41.2 million for the same period a year ago. Subscriber revenue accounted for $35.4 million of that, while advertising, promotion, and digital revenues contributed $4.0 million. In addition, DHX noted that linear TV viewership this winter was up 35% from a year ago in the two-to-11 age group.
Elsewhere, distribution revenue (excluding WildBrain) was $20.7 million, compared with $26.6 million a year ago.
The quarterly financial results come a week after DHX revealed it will launch Kids Room, its first OTT product, in the U.S. market this summer. The ad-free service, available via Comcast's Xfinity X1 platform, will feature content from DHX's 13,000-hour content library.
COO Aaron Ames said launching the service was the next logical step in DHX's strategy. "For us, it is another means of exploiting our library. There's really no material cost to launch and operate [the service], but there's potential to drive incremental returns in short order, so that's why we jumped on it." President Josh Scherba added that, while DHX has an ongoing partnership with Apple to produce Peanuts content, there is no expectation that Peanuts content will launch on Kids Room, as licensing deals for Peanuts content are already in place with U.S. companies including ABC.