First Weekend Club bids adieu to CanadaScreens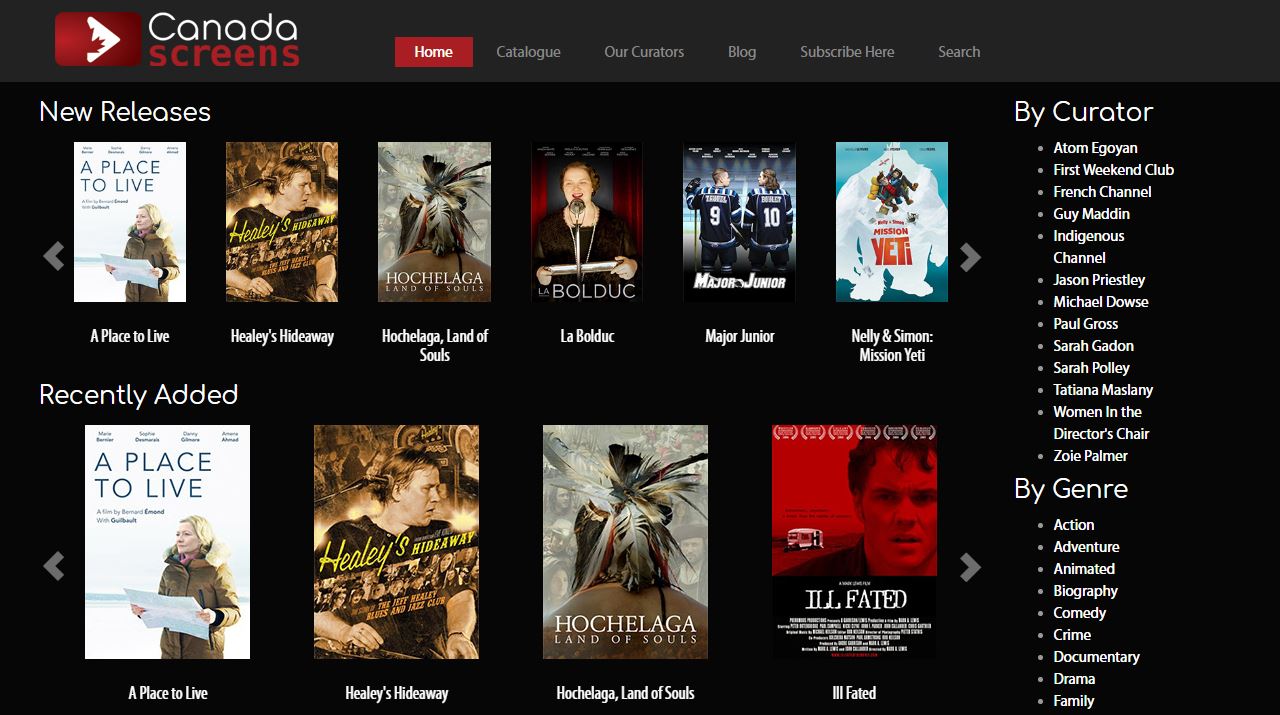 Launched in 2015, the VOD service acted as a hub for homegrown films and offered curated playlists.
After four years of showcasing Canadian film to audiences, VOD service CanadaScreens.ca is shuttering.
"When we began this adventure we were pioneers and trailblazers. There weren't a lot of Canadian films available on traditional digital platforms, so we started our own," said a statement from First Weekend Club, which owns and operates the service. "But we have watched the marketplace transform as Canadian films increasingly began to find a place on some of the leading platforms."
Launched in 2015 with the NFB, CanadaScreens.ca is a hub for indie and previously released Canadian films, operating on a transactional VOD streaming model. Revenue generated from the platform was split between the non-profit, the NFB and the rights holders. First Weekend Club exec director Anita Adams told Playback Daily that the website will officially shut its doors on May 15.
Part of the site's appeal was its curated playlists, which featured film recommendations from the likes of Sarah Gadon, Tatiana Maslany, Atom Egoyan, Sarah Polley, Guy Maddin and Zoie Palmer, to name a few. In 2017, the platform introduced a new VOD channel on its site dedicated to films from French-Canadian directors like Xavier Dolan's Juste la Fin Du Monde and director Jean-Francois Pouliot's box office hit Les 3 P'tits Cochons 2. 
In turn, First Weekend Club will re-focus its efforts on its core mandate, which is to support the theatrical releases of various Canadian films.
"That's what we're great at, [it's what] we've been doing for 16 years. We're going to put our energy and resources into building more awareness for the organization as well, so we have a stronger reach," said Adams, who also noted that the organization will look for additional collaborators across the country to help it reach this goal. In addition to furthering its mandate, the exec director also said First Weekend Club is looking at ways to continue to work with the NFB on the theatrical front.
"We've had a great partnership with First Weekend Club to promote Canadian cinema, and we'll continue to work with them to support their mandate in the promotion of theatrical releases of Canadian films," said the NFB's general director for distribution, communication and marketing, Jérôme Dufour in a statement.