Scythia Films, Scooter Corkle team for The Friendship Game
The sci-fi horror film starring Bella Thorne marks Corkle's sophomore feature.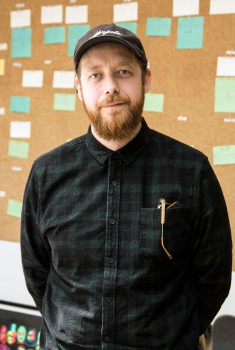 Wheels are turning on Vancouver-based writer/director Scooter Corkle's second feature, The Friendship Game.
Starring Bella Thorne, whose credits include Midnight Sun and Famous in Love, the film follows a group of teenagers in a small town who discover an object that tests their loyalty towards one another. Penned by Damien Ober (The OA), production on the sci-fi horror film is set to start this August in Vancouver.
Scythia Films founder and president Daniel Bekerman is a producer on the project, while Thorne, Ober, Gabriel Chicoine, Social Construct Films founder and producer Zak Kilberg. Tannaz Anisi and Greg Schenze of 13 Films serve as exec producers.
American talent agency CAA and Beverley Hills, CA-based international sales and finance company 13 Films will launch international sales for the film at the Cannes International Film Festival next week.
Prior to The Friendship Game, Corkle's debut feature, Hollow in the Land, screened as part of VIFF, FIN and the Shanghai International Film Festival. Produced Oddfellows and Savath Pictures, the thriller follows a woman with a troubled family past who decides to find her missing brother after he becomes the prime suspect when a body is found.
The news about the project follows Bekerman's most recent producing credit, Falling, a Canada/U.K. copro will be Oscar-nominee Viggo Mortensen's directorial debut.
Image of Scooter Corkle courtesy of Scythia Films