Quebec film gets $10 million in new funding
Canadian Heritage topped up the funds after learning Telefilm's 2019/20 Production Program budget was almost fully allocated.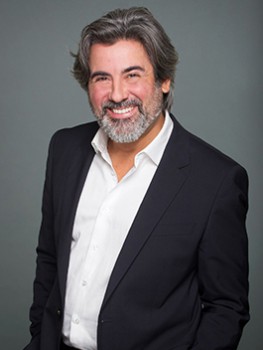 Canadian Heritage has committed an additional $7.5 million to French-language productions for the 2019/20 fiscal year.
The extra funds, announced yesterday by Minister of Canadian Heritage and Multiculturalism Pablo Rodriguez (pictured), are part of a $10-million commitment by Telefilm Canada from the Telefilm Production Program to French producers.
The funds were topped up after Rodriguez was informed that the 2019/20 production program budget was almost fully allocated, according to a press release from Heritage.
Telefilm's executive director Christa Dickenson also confirmed that $2.5 million will be available for feature films awaiting funding. Telefilm is now accepting applications in its Production Program for francophone projects of $2.5 million or more.
In addition, Heritage has appointed Robert Spickler as chair of Telefilm's board of directors, as well as Karen Horcher as a board member. Acting chair and current board member Grant Machum confirmed Spickler will be taking over the role.
"With his years of leadership and extensive knowledge of cultural organizations in Quebec and Canada, including at the Centre du Théâtre d'Aujourd'hui, Canada Council for the Arts, Montreal Symphony Orchestra and the Théâtre du Nouveau-Monde among others, I am confident that Mr. Spickler will bring a fresh perspective to Telefilm, as our industry is called to adapt in all areas in response to this time of rapid change," said Machum in a statement.
Spickler will oversee the board and senior management so Telefilm can "continue to meet the needs of all producers and ensure stable funding for the coming years."
Telefilm will also bring on a third-party external auditor to "review the organization's funding practices and recommend any necessary changes."
The news comes one week after Telefilm confirmed three members of its senior management team were no longer with the organization. Association québécoise de la production médiatique (AQPM) had released a statement criticizing the departure, citing their regular relations and expertise with Quebec film.