Deals: eOne, Raven Banner, Kew Media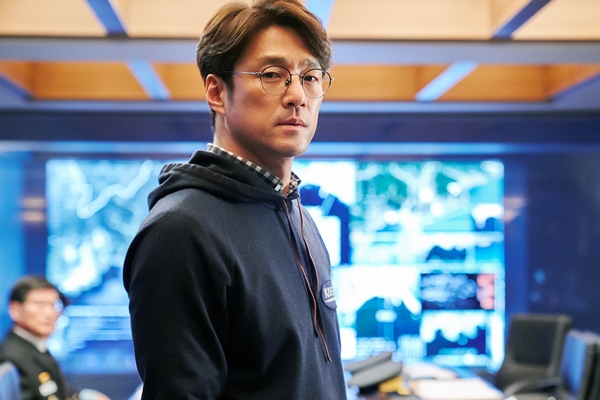 eOne partners with a South Korean prodco for an adaptation of Designated Survivor, while Kew and Raven Banner prep for the French Riviera.
eOne
eOne has partnered with South Korea-headquartered prodco Studio Dragon Corporation for its first format copro in Asia, Designated Survivor: 60 Days (pictured) – a Korean adaptation of the English-language political thriller Designated Survivor. The adaptation will be led by CJ ENM's Studio Dragon, with support from eOne's president and CCO of film and television Mark Gordon. Starring Ji Jin-Hee as its lead, eOne will handle worldwide distribution of Designated Survivor: 60 Days (excluding Korea) for the show. The series is set to premiere on CJ ENM's tvN channel in Korea in July. The deal was brokered by eOne's Joyce Yeung and Studio Dragon's Tony Kim.
Last year, Designated Survivor was revived by Netflix for a third season after the show was cancelled by ABC. Shot in Toronto, the English-language version follows Kiefer Sutherland as a low-level cabinet minister who becomes president after an attack. Season one and two are available on Netflix in Canada and the U.S., while season three will land on the streamer this June. Netflix has also picked up the worldwide rights to Designated Survivor: 60 Days and plans to launch it globally this July, according to a press release from eOne.
Raven Banner Entertainment
Toronto-based distributor Raven Banner Entertainment will head to Cannes with Fabricio Bittar's Ghost Killers VS Bloody Mary in its pocket. The company, which holds the North American rights to the project, has boarded international sales rights to the film as it looks to engage in talks with buyers at the market next week. Ghost Killers VS Bloody Mary from Clube Filmes follows four YouTubers who try to solve an urban legend. Netflix holds the rights to the film in Brazil, Portugal, Latin America and Spain. Bittar co-wrote Ghost Killers VS Bloody Mary with Andre Catarinacho and Danilo Gentili, while the feature was produced alongside Gentili and Warner Bros Brasil.
Kew Media Distribution
Toronto-headquartered Kew Media's distribution arm, Kew Media Distribution, has acquired the international sales rights to six features ahead of Cannes. The films acquired include sci-fi mystery Deus from Goldfinch Production; The Quiet One from My Accomplice Production in association with Gizmo Films, a rock 'n' roll doc about Rolling Stones member Bill Wyman; the feature-length doc Cleanin' Up the Town: Remember Ghostbusters (produced by Claire Bueno, Derek Osborn and co-produced by Hank Starrs); The Amazing Johnathan Documentary from Cold Iron Pictures, Anonymous Content and Horse Horse Horse Productions; dystopian feature 2067 from Arcadia, Kojo and Futurism Studios; and Strange Vision Productions and Paradox Film Group's Itsy Bitsy.