Netflix partners with RIDM
The streamer has become a partner on the Quebec documentary festival's professional forum, now called Forum RIDM, and Talent Lab.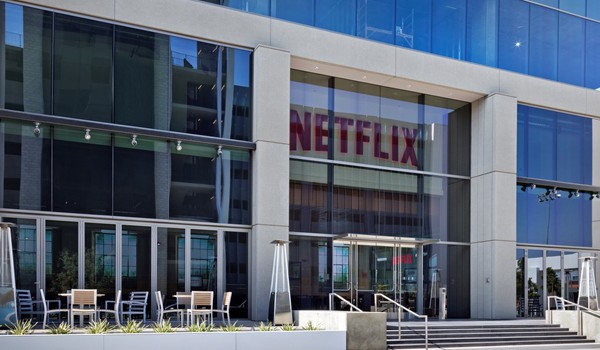 Netflix has strengthened its investment in Quebec, becoming a principal partner on the Montreal International Documentary Festival's (also known as RIDM) Forum RIDM and Talent Lab.
Previously called Doc Circuit Montreal (or DCM), Forum RIDM is Quebec's only professional documentary forum, a 15-year-old program comprised of various industry gatherings and professional development opportunities. "Forum RIDM will retain the core mission of supporting the documentary industry in its efforts to secure financing for projects and increase industry access," said a statement announcing the news.
Meanwhile, the streamer will also support Forum RIDM's Talent Lab, an event launched in 2014, which sees 20 emerging artists, from a number of different backgrounds, participate in a documentary lab alongside various artists and experts from the festival and its Forum RIDM program. The program itself is focused on assisting participants with their creative process and documentary style.
Through Netflix's four-year investment in RIDM via the streamer's $25 million development fund, the partnership will enhance the individual and group guidance provided through the programs and create new opportunities "to host some of the world's top documentary professionals."
This announcement represents Netflix's most recent investment in Quebec. Previously projects from the province supported through its $25 million development fund include: a development program with the National School of Humour; a production partnership with L'institut national de l'image et du son; and a three-year talent lab to mentor emerging Quebec filmmakers with Quebec Cinema. Unveiled in December, the program is set to take place during Quebec Cinema's annual Les Rendez-vous Québec Cinéma festival in February 2020, offering creatives the chance to develop their skills through conferences, mentorship opportunities and masterclasses from both international and Quebec-based film professionals.
As of last week, Inside Out, Canada's largest LGBTQ festival, also announced it had inked a multi-year partnership with Netflix, allowing the streamer to invest in the festival's Film Financing Forum to help it expand the number of filmmaker participants and development opportunities.
Other programs supported include the Banff World Media Fetsival's Diversity of Voices (DOV) initiative; Netflix-CFC Global Project partnership, Hot Docs Canadian Storytellers Project and B.C.'s Pacific Screenwriting Program (PSP), which recently wrapped its inaugural Scripted Series Lab.