Behind the scenes of LoCo's Detention Adventure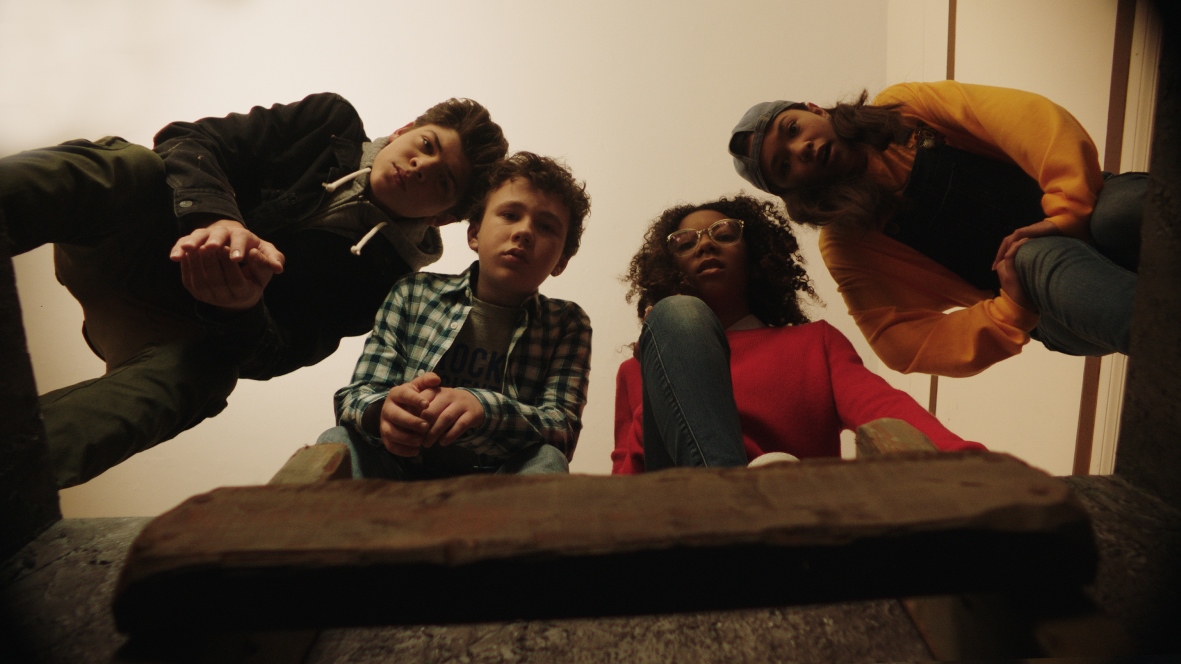 LoCo Motion principal Lauren Corber discusses the tween project's multi-partner financing model, as well as a potential expansion into TV.
Detention Adventure represents a number of firsts for the parties involved in its creation and journey to screen.
For CBC, it is the first original kids scripted series to debut on Gem following its rebrand and relaunch in December. At the time, the pubcaster also pledged to double its kids inventory on Gem over the next year.
More than being a first for CBC, it is also the first kids property produced by Toronto's LoCo Motion Pictures (How To Buy A Baby), which coproduces alongside Broken Compass Films. The project is a tween-targeted series created by showrunner Joe Kicak and Carmen Albano, and follows three friends who deliberately get in trouble so they can search the detention room for the hidden entrance to a secret laboratory.
LoCo principal Lauren Corber, who has been one of the most prominent faces of the digital-production scene in Canada in recent years, told Playback Daily that CBC's renewed focus on kids programming has been a boon for digital producers looking to play in the kids space.
"It's been a huge difference maker in terms of producing high-quality short-form content that is properly funded," she said of the project, which received funding from IPF, Bell Fund, Shaw Rocket Fund and CBC, as well as Government of Ontario and the Government of Canada.
Corber adds that Gem is also providing a new platform for projects that want to tap into the breadth of Canada's digital funding bodies. For example, Detention Adventure represents the first time since 2013 that the IPF and Shaw Rocket Fund have backed the same project. It was also among the first projects to tap into Bell Fund coin after its mandate switched to supporting digital media projects. "It's opening a new space for different funders to collaborate," she said of the Gem platform.
And while digital remains the focus for LoCo, Corber says expanding into TV is in its future plans.
The company is in development on a half-hour series called Comedy School, based loosely on Humber College's school of comedy. As well, LoCo is looking to dabble in the TV drama space. It is currently in development on an hour-long drama, created by Allen Markuze, that's based on the maple syrup heist in Quebec in 2011. LoCo is currently pitching the project. In addition, LoCo is developing a half-hour version of How To Buy A Baby, its web series property that tackles the issue of infertility. Currently, there is no broadcaster attached to the TV version.
Looking ahead, Corber said the plan is to diversify the company's content offerings while continuing to adhere to its mandate of producing appealing and accessible content to a variety of audiences.
Detention Adventure is produced by Broken Compass' Ryan West and executive produced by Corber, Karen Moore, Albano and Kicak, who also directs. The series is distributed by Blue Ant International.