Spencer Griffin to lead TV development at Just for Laughs
Griffin will develop new series for network and streamer sales in the newly created role, based out of L.A.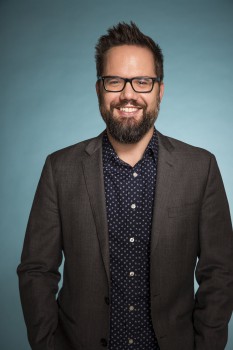 Just for Laughs (JFL) has tapped Spencer Griffin to lead its new TV development department.
As head of television development Griffin will procure and develop new series under the JFL banner to be sold to broadcasters and streamers. The role, which is based in L.A., also includes developing JFL's relationship with new and established artists. Griffin will report to JFL president Bruce Hills.
Griffin most recently served as head of live action development and production at Stoopid Buddy Studios, which produces comedy series such as Robot Chicken and Supermansion. He has also worked as SVP and executive producer at Big Breakfast, which has produced content for the CollegeHumor YouTube channel and series such as Adam Ruins Everything and Hot Date. He has developed and sold projects to HBO, Starz, E! and Hulu.
Hills says Griffin's appointment is "crucial" to JFL's growth and to remaining competitive in the comedy landscape, according to a statement.
JFL was acquired by an investor group comprised of ICM Partners, Howie Mandel, Groupe CH and Bell Media in 2018. Charles Décarie was appointed president and CEO of Groupe Juste pour rire (Just For Laughs Group) in March 2019.