Roger Frappier, Jane Campion team up for The Power of the Dog
The adaptation of Thomas Savage's 1967 novel will star Benedict Cumberbatch and Elisabeth Moss.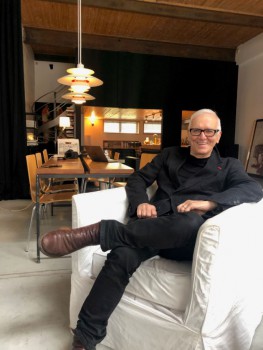 Quebec filmmaker Roger Frappier is teaming up with Academy Award-winning writer/director Jane Campion on her latest feature, The Power of the Dog.
The upcoming film is a See-Saw Films production with Campion's Big Shell Films Production and Frappier's Max Films Production banner, produced in association with Brightstar. The coventure is an adaptation of author Thomas Savage's 1967 novel of the same name.
The Power of the Dog follows two different brothers who serve as the joint owners of the biggest ranch in Montana. When one of them secretly marries a local widow, the other sets out to destroy her. Campion, whose credits include the miniseries Top of the Lake and the feature Bright Star, penned the script for the western and is set to direct. Benedict Cumberbatch and Elisabeth Moss are part of the film's cast. Moss previously starred in Campion's Top of the Lake.
According to a release, the film originated with Max Films' Frappier (pictured, The Grand Seduction), who had the rights to the novel. Following the duo's meeting in Cannes, Frappier offered the property to The Piano director as her next writing and directing project. From there, producer Tanya Seghatchian (Cold War) from Brightstar and Campion's longtime collaborators, See-Saw Films founders Emile Sherman (The Kings's Speech) and Iain Canning (Mary Magdalene), came on board.
Exec producers on The Power of the Dog include Rose Garnett from BBC Films, See-Saw's Simon Gillis and Brightstar's John Woodwardwill. The film was developed with BBC Films, who is also backing the production.
Prior to pre-production, which will start later this year, See-Saw Films' sales arm Cross City Films will launch sales for the film at Cannes. Production on The Power of the Dog is expected to take place in New Zealand. See-Saw with BBC Films and Cross City handle international sales for the project.
Image courtesy of Max Films