Mr. D, Splinters take top honours at Screen Nova Scotia Awards
William F. White International CEO Paul Bronfman was recognized with the inaugural Industry Champion Award.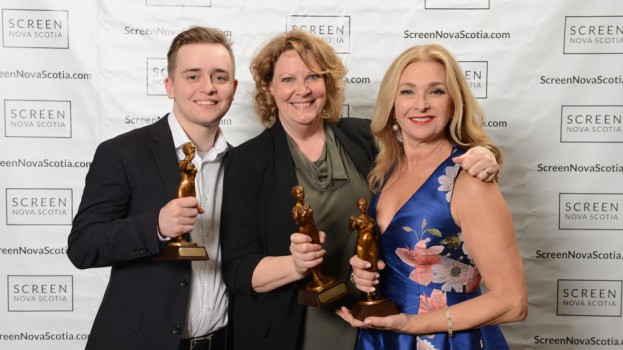 Splinters and Mr. D earned the top film and TV honours, respectively, at the fifth annual Screen Nova Scotia Awards gala on Friday, May 3, with awards presented from Screen Nova Scotia and ACTRA Maritimes, along with special community honours.
Mr. D picked up the award for Best Television Series while Splinters, produced by Emotion Pictures, won for Best Feature Film. Best Short Film was presented to Bernie Langille Wants To Know…Who Killed Bernie Langille, while its director Jackie Torrens was honoured with the WIFT-AT Award for best director. Similarly, Connection Pictures' Spaceman and Robotron picked up Best Animated Series and the DANS Awards for Outstanding Achievement in Animation. Mirror Image Media's The Social Shift rounded out the awards honours with Best Documentary Film.
Among the community awards was the inaugural Industry Champion Award, which was given to William F. White International CEO and chairman Paul Bronfman. Bronfman became the first-time recipient of the award for the company's support of the local film and TV industry. The Community Recognition Award was presented to Bea Renton, chief administrative officer of the town of Lunenburg, while the Film Crew Excellence Award was given to greens master William Gerhardt for his landscaping work on film and television sets.
The ACTRA Maritimes lead actor honours both went to Splinters stars Shelley Thompson and Bailey Maughan. The supporting actress award went to Kathryn MacLellan for Hopeless Romantic and supporting male was given to Jordan Poole for Birthmarked.
Image (L-R): Bailey Maughan, Shelley Thompson and Kathryn MacLellan