Gallagher's Prey wins Rogers Audience Award as Hot Docs wraps
Plus, Tasha Hubbard, Emily Gan and Tenzin Sedon pick up awards from the annual documentary fest.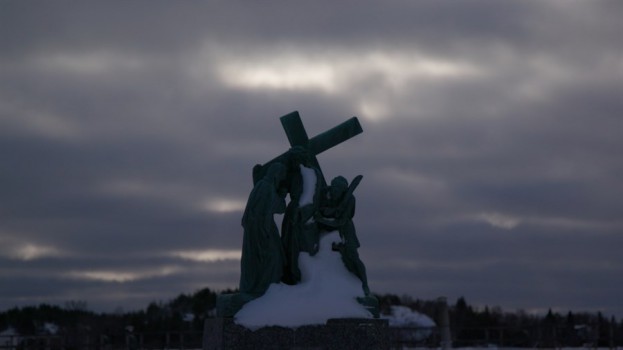 Director Matt Gallagher's Prey walked away with the coveted Rogers Audience Award for best Canadian doc as Hot Docs wrapped its 2019 edition on Sunday (May 5).
Closing out the fest, the $50,000 cash prize celebrates the work of Canadian filmmakers, with film-goers selecting the final winner through audience ballot. Past winners include director Michael Del Monte's Transformer and Rumble: The Indians Who Rocked the World from director Catherine Bainbridge and co-director Alfonso Maiorana.
Meanwhile, at the annual Hot Docs awards ceremony on Friday, Prey also received the DGC special jury prize for a Canadian feature doc. The feature-length doc made its world premiere in the festival's Canadian Spectrum program and follows the story of a survivor of sexual abuse and his efforts to pursue justice in an Ontario court. Prey was produced by Gallagher's Border City Pictures banner in association with TVO, Knowledge Network and with support from the CMF, The Rogers Documentary Fund and federal and provincial tax credits.
In addition to Prey, last week also saw films like Tasha Hubbard's nîpawistamâsowin: We Will Stand Up, Pailin Wedel's Hope Frozen and For Sama from Waad al-Kateab and Edward Watts win top prizes at the awards ceremony.
Hubbard's film, which explores the 2016 killing of Colten Boushie, a young Cree man from Saskatchewan, and his family's search for justice, took the award for best Canadian feature documentary. The jury called it "a lasting document that brings together past and future to illuminate oppression and resilience." In addition, Emily Gan took the emerging Canadian filmmaker award for Cavebirds, while best Canadian short doc award went to Kora: A Circle Life from Tenzin Sedon.
Wedel's doc, meanwhile, about a grieving family in Bangkok that decides to cryopreserve a two-year-old daughter, was named best international documentary feature, with the jury calling it "a story that disarms our preconceptions and embodies grace."
The acclaimed For Sama continued its festival awards run with the special jury prize for an international feature documentary, while Nuno Escudeiro received the emerging international filmmaker honor for The Valley. Finally, the best mid-length doc nod went to Symphony of the Ursus Factory from Jaśmina Wójcik while the best international short documentary award went to Call Confession from Arturo Aguilar.
The DOCX Audience Favourite award will be announced tomorrow (May 7).
With files from Realscreen
Image of Prey courtesy of Hot Docs