Deals: Bell Media, Prospector, Malefic, PNP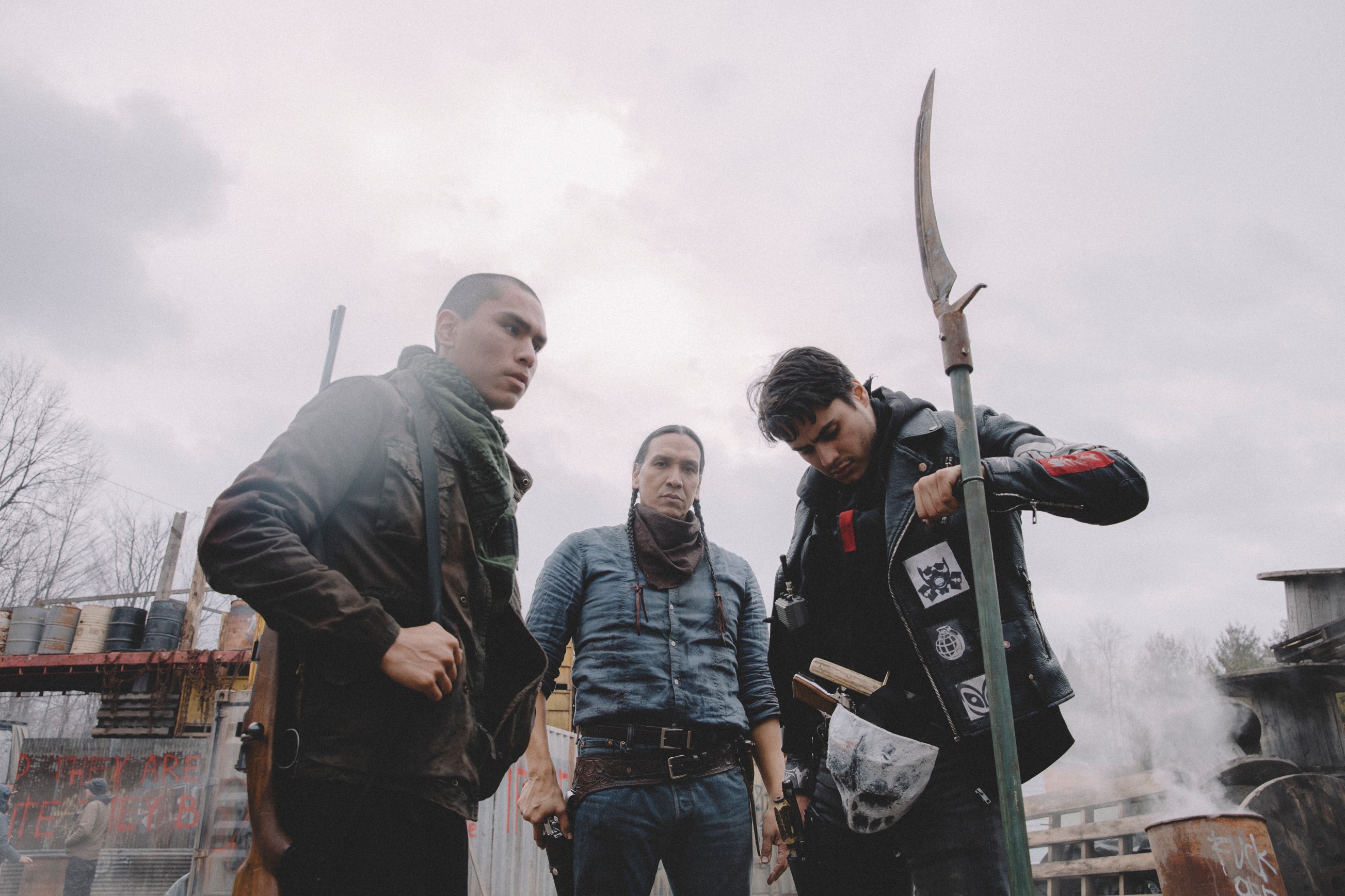 CTV picks up a hit reality format for its summer lineup, PNP's sales slate grows and two Canadian horror flicks land distribution deals.
Bell Media
Bell Media has picked up the multi-platform Canadian rights to CBS' adaptation of the competition format Love Island. Based on the popular U.K. format, the reality series has contestants couple up and compete against each other on an isolated island for a cash prize. ITV Studios and Motion Content Group own the format rights. Love Island will be part of CTV's 2019 summer schedule.
Prospector Films
XYZ has picked up the worldwide rights for Prospector Films' zombie flick Blood Quantum (pictured), excluding Canada. Written and directed by Jeff Barnaby, the film is set around a Mi'gMaq reserve where everyone but its Indigenous inhabitants become zombies. Blood Quantum is produced by John Christou and Rob Vroom with Madrona Drive as executive producer. Elevation Pictures holds the Canadian rights, except for Quebec, where Entract Films holds the rights. Crave holds the first-window broadcast rights for pay TV.

Malefic Films
U.K. sales boutique Devilworks has picked up the international rights to Malefic Films' horror feature The Child Remains. The film, written and directed by Michael Melski, follows a couple who find themselves trapped at a haunted maternity home. The Child Remains is produced by Melski and Craig Cameron and co-produced by Telefilm. Uncork'd Entertainment holds the U.S. rights to the film, which is set for release in summer 2019.
PNP
Vancouver-headquartered Pacific Northwest Pictures (PNP) has acquired the Canadian rights to writer/director Riley Sterns' The Art of Self-Defense. The dark comedy follows a timid bookkeeper who joins a neighborhood karate studio to protect himself by learning self-defense. Starring Jesse Eisenberg, Imogen Poots and Alessandro Nivola, the film recently made its world premiere at South by Southwest (SXSW). PNP will release the film in theatres in Canada this July, alongside Bleecker Street Media in the U.S. PNP president Mark Slone negotiated the deal with Kent Sanderson, president, acquisitions and ancillary distribution at Bleecker Street Media.
This agreement marks PNP's second collaboration with Bleecker Street Media. In March, PNP acquired the Canadian rights to writer/director Noble Jones' The Tomorrow Man, with the duo set to release the film this spring in the U.S. and Canada. Most recently, PNP has also picked up the domestic rights to Canada/U.S./U.K. copro JT LeRoy , director Max Lewkowicz's Fiddler: A Miracle of Miracles and The Parts You Lose via a deal with Samuel Goldwyn.
With files from Lauren Malyk