Telefilm confirms departure of management trio
Michel Pradier, Denis Pion and Roxane Girard are no longer with the organization, according to a Telefilm representative.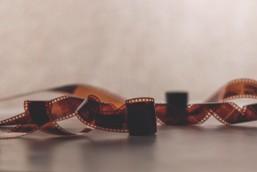 Three members of Telefilm Canada's senior management team have departed the organization.
Telefilm confirmed to Playback Daily that Michel Pradier (director, project financing), Roxane Girard (director, business affairs and coproduction) and Denis Pion (director, administration and corporate services) are no longer with the film funder.
Pradier had been with Telefilm for more than 20 years, starting as a financial analyst before leading French operations in Quebec in 2002. Girard served at Telefilm for 13 years, beginning in 2006 at director, television, French market, following 9 years at SODEC. Pion was also a long-time employee of the organization.
"In order to ensure the continuity of our operations, effectively immediately, Julie Blondin has been named interim director, business affairs and coproduction, Marie-France Godbout has been named interim director, project financing, and Patrick Bédard has assumed the management of the information, performance, and risk team," Telefilm Canada director, communications Andrea Archibald said in a statement.
Association québécoise de la production médiatique (AQPM) released a statement saying it was "outraged" by the decision "to fire three of its principal directors," citing Pardier and Girard's regular relations with the association and their experience with Quebec film.
"Independent feature film producers in Quebec and the AQPM are saddened by the loss of this expertise and know-how within the federal organization," read the statement from the Quebec-based producers' association.
Image: Pexels