In brief: The return of DOC's Festival Concierge
Plus: ACTRA's Reel Women Seen wins in Santa Monica and Wattpad lands another international deal.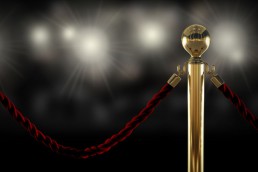 DOC revives Festival Concierge
The Documentary Organization of Canada (DOC) has relaunched the film festival distribution service Festival Concierge. The revival of the service follows the publication of DOC's "The Roadmap to Creative Distribution" with the aim to "support and stimulate market access and discoverability opportunities" for Canadian doc filmmakers. The relaunch includes a cross-country workshop at Canadian film festivals with former Hot Docs programmer Sean Farnel, titled "Mastering the Festival Launch." DOC will also provide complimentary memberships for "Indigenous-identifying" filmmakers from May 3 to Dec. 31, 2019.
Wattpad inks first-look deal with French prodco
Paris-based Lagardère Studios has signed an exclusive first-look deal with online storytelling platform Wattpad to adapt its French-language content into new TV, film and digital projects. Lagardère's prodco DEMD will get a priority window on all of the French-language content, which it will pick using Wattpad's machine learning tech, allowing the company to identify stories among the half a billion uploaded to the platform. Wattpad is also sending its stories to Singapore via a partnership with Mediacorp, which will see adapted stories go onto streaming and free-to-air platforms in the country.
Reel Women Seen wins short film honour in Santa Monica
Amanda Tapping's Reel Women Seen has won Best Foreign Short Film at the 2019 Artemis Women in Action Film Festival in Santa Monica. The ACTRA-produced short, directed by Tapping and written by Elvira Kurt, offers a glance at the various ways women are underrepresented in the film and television industry, through a comedic lens. Reel Women Seen has previously won four awards at separate festivals: Best Short Film at the 2018 Imagine This Women's International Film Festival, Jury Choice at the 2018 Diversity in Cannes Short Film Showcase, Best Director at the 2018 Canadian Diversity Film Festival and Festival Director at the 2018 Toronto Independent Film Festival.
With files from Kidscreen