Future History returns to APTN for season two
Thirteen new episodes of the docuseries, produced by Jennifer Podemski's Redcloud Studios, will begin airing later this month.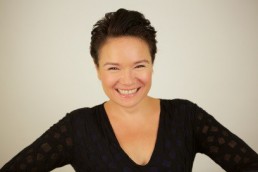 APTN has announced the return of Future History with 13 new episodes beginning May 14.
The docuseries is directed and produced by Redcloud Studios' Jennifer Podemski (pictured) and written by Tamara Podemski. It shares the stories of Indigenous communities in Canada who are leading the reclamation movement.
Season two will examine the differing perspectives within the Indigenous community, according to Jennifer Podemski in a statement.
Future History is coproduced by Geoff Ewart. The second season received $550,000 in funding from the Canada Media Fund, with an additional $38,250 for its digital components. The series also received funding from the Rogers Documentary and Cable Network Fund.