Jackie Pardy to replace Jenny Hacker at Super Channel
Hacker has stepped down after five months as director of programming, with Pardy taking over as of May 16.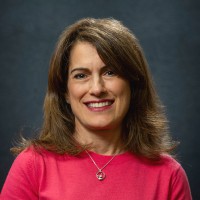 Super Channel has appointed Jackie Pardy as director of programming, replacing Jenny Hacker, who stepped down five months into the role. Hacker left the position to "pursue other opportunities," according to a release from Super Channel.
Pardy, who takes on the Toronto-based role on May 16, will lead domestic and foreign acquisitions for channels Fuse, Heart & Home and Vault, as well as overseeing development and production of its domestic productions. She will report to Super Channel president and CEO Don McDonald.
Hacker took over as director of programming in Dec. 2018 following the departure of Melissa Kajpust, who had joined the network in early 2018 after its restructure. The programmer shift comes just under a year since Super Channel rebranded its channels after its parent company Allarco spent two years under creditor protection.
Pardy most recently served as director of development at Women in Film and Television – Toronto, managing strategic partnerships and sponsorships. She has previously worked at Corus Entertainment as director, network content, specialty and pay TV, leading negotiations and program rights of Corus brand acquisitions.