Crave preps apocalypse docuseries We're All Gonna Die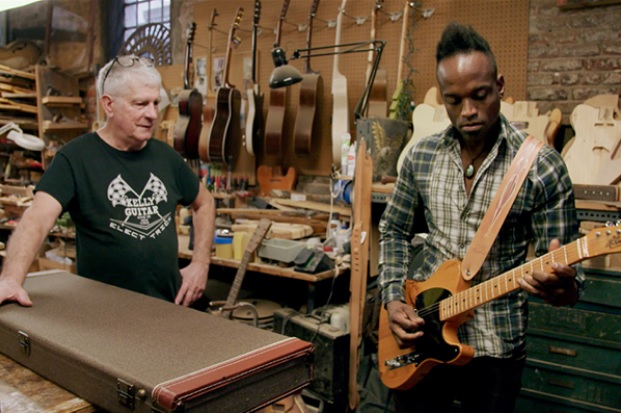 The Bell Media-owned streamer also announced that projects including Carmine Street Guitars (pictured) and The Inconvenient Indian will launch on the service after Hot Docs.
Bell Media streaming service Crave is preparing a docuseries about the apocalypse as an exclusive offering on its platform, the streamer announced Monday at Hot Docs.
We're All Gonna Die brings together science, psychology, pop culture and philosophy to explore ways that the world might end, with each episode focusing on one potential cause of death for humanity, from nuclear war and asteroids to insect Armageddon and aliens.
The series is produced by 90th Parallel Productions, in partnership with Crave. It goes to camera this summer, with Stuart Henderson and Gordon Henderson serving as executive producers.
Additionally, Crave has confirmed eight new documentary commissions for the service: Carmine Street Guitars (Sphinx Productions, pictured), streaming this summer; Rat Park (Vice Studios Canada); The Inconvenient Indian (90th Parallel Productions Ltd., NFB); Hippie Highrise (90th Parallel Productions Ltd.); Fanny: The Right to Rock (Adobe Productions International Inc.); Triumph: Lay It on the Line (Banger Films, Revolver Films); The New Corporation (Grant Street Productions); and The A.I. God (Fathom Film Group).
The features were all commissioned by Crave. They will all stream exclusively on Crave following their festival and theatrical premieres. Specific launch dates have not been set.
From Realscreen