Hot Docs '19: Ingrid Veninger on taking a leap of faith
Self-funding The World or Nothing, her first documentary feature film, was both a daunting and liberating experience says the indie director.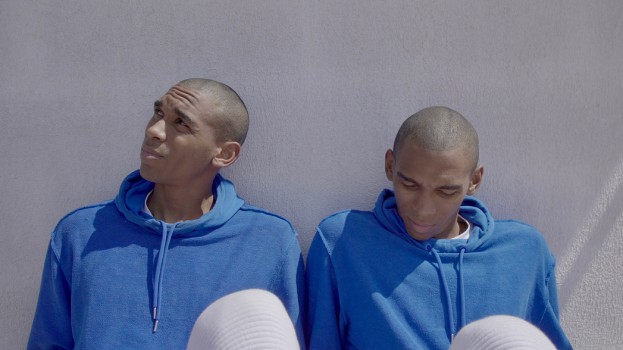 With six independent films to her credit, Ingrid Veninger is no stranger to the Canadian indie scene. But for her seventh feature – and first documentary – she opted to start from scratch.
Following twin brothers Rubert and Rubildo Donation Dinza who have left their home and family in Holguin, Cuba to jumpstart their career as performers in Barcelona, Spain, Veninger used The World or Nothing as a thesis film for her MFA at York University to explore total improvisation in her filmmaking.
While the film, which will have its world premiere on April 27 at Hot Docs International Film Festival, dwells on her subjects' journey into the unknown, Veninger took a leap of faith herself in making the documentary.
Completely self-funded and without a script or a planned structure, she and a two-person crew arrived in Barcelona in May 2018 for what became an 11-day shoot focused on the lives of Rubert and Rubildo. While she had anticipated the film would span several subjects around the world, from Toronto to Tanzania, within days she discovered the only story she wanted to tell was the brothers'.
"I wanted to try to make a film in a way I've never done before," Veninger tells Playback Daily, calling the experience "daunting, but also liberating."
That improvisational style was the basis of Veninger's plan for the documentary. To prep for the shoot she held six workshops through her masters program between September and December 2017 on film experiments. One workshop, for instance, involved shooting a scene with actors 100 times in different locations, with an emphasis on improvisation.
"It's difficult to raise money for [process-oriented films] because you can't articulate what they'll be at the outset," she says. "Those works are really important because they're the research and development of our industry."
However, with The World or Nothing set to make its debut, Veninger says she is already fielding calls and meetings from industry members. It's too early to discuss the details, she says, but indicates that her career will be at an interesting crossroads over the next month. "It seems like [The World or Nothing] might open the opportunities I've been hoping for in the last five or six years," she says.
While Veninger makes it clear she is open to all opportunities, including directing for television, she says now is an exciting time to be an independent filmmaker. "We have the technology, the ability and the platform to make our films, tell our stories, distribute them and access audiences," Veninger says.
Regardless, Veninger plans to take the lessons learned on The World or Nothing with her on future projects. When asked whether she plans on sticking with documentary work or jumping back into scripted features, Veninger, never one to take the easy path, opts for a middle option, saying, "my heart is somewhere in the middle."