Deals: PNP, Goldrush, Minds Eye, Kew Media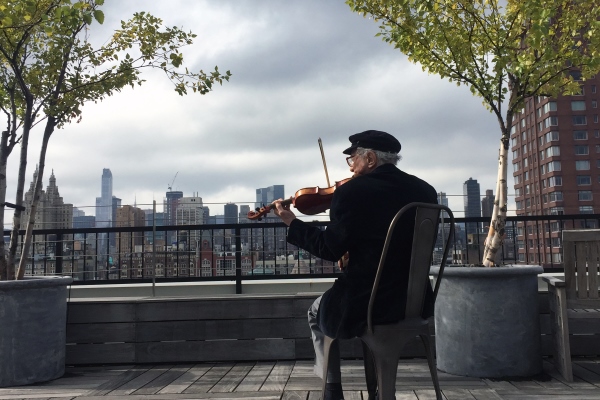 PNP acquires two films from Samuel Goldwyn, Canada copro A Score to Settle lands U.S. distribution and more.
Pacific Northwest Pictures
Vancouver distributor Pacific Northwest Pictures (PNP) has picked up the Canadian rights to the documentary Fiddler: A Miracle of Miracles (pictured). The doc, which tells the origin story of the musical Fiddler on the Roof, is directed by Max Lewkowicz and will have its Canadian premiere at the Toronto Jewish Film Festival on May 8. The deal was struck by PNP's Mark Slone and Samuel Goldwyn's Ben Feingold. Fiddler: A Miracle of Miracles is slated for a Canada-wide release on Aug. 9. It is produced by Lewkowicz, Thomas, Ann Oster, Rita Lerner, and Patti Kenner.
PNP has also acquired the Canadian rights to The Parts You Lose from Samuel Goldwyn in a separate deal. The film, which is coproduced by Winnipeg's Inferno Pictures, will be released in theatres and VOD in August 2019.
Goldrush Entertainment and Minds Eye Entertainment
U.S. indie distributor RLJE Films has acquired the rights to action-thriller A Score to Settle, coproduced by Montreal's Goldrush Entertainment and Regina's Minds Eye Entertainment. The film stars Nicolas Cage as a former mob enforcer seeking revenge for 22 years of wrongful incarceration. The deal was negotiated by Arianne Fraser and Alana Crow from Highland Film Group, which handles the film's international sales. A Score to Settle is produced by Goldrush's Eric Gozlan, Minds Eye's Kevin DeWalt and Danielle Masters and will be released in theatres and VOD on Aug. 2.
Kew Media Distribution
Kew Media Group's international distribution arm has nabbed the rights to director Alison Ellwood's documentary Laurel Canyon. The documentary depicts the world of musicians who inhabited L.A.'s Laurel Canyon with unearthed footage and audio recordings of artists including Joni Mitchell, The Doors and the Mamas and the Papas. Laurel Canyon is produced by The Kennedy/Marshall Company's Ryan Suffern and Jigsaw's Erin Edeiken. Kew Media Distribution launched sales for the documentary at this year's MIPTV and will be showcasing the film at the Cannes Film Festival next month. Laurel Canyon will premiere in the U.S. on Epix in late 2019.
With files from Realscreen