Julie Bristow joins Comweb, Whites board of advisors
Current board members include CEO Paul Bronfman and JDM Media president John Morayniss.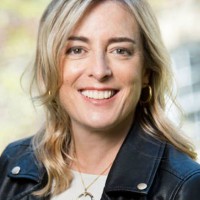 Bristow Global Media president and CEO Julie Bristow has joined the Comweb/Whites board of advisors.
Bristow, who previously worked as executive director of studio and unscripted programming at the CBC, launched Bristow Global Media in 2013. It was acquired by Kew Media Group in 2017, with Bristow sitting on its board of directors. Her recent credits include the historical docudrama Canada: The Story of Us and the two-part special 100 Days to Victory. She has also served on the Canadian Academy's board of directors since 2013.
In a statement, Paul Bronfman, chairman and CEO of Comweb and William F. White International, said Bristow's expertise and industry knowledge would be a significant asset for the company as it moves forward.
Currently serving on the board alongside Bronfman and Bristow are CineVizion CEO Cyril Drabinsky, JDM Media president John Morayniss, Dentons Canada partner and co-chair, mergers and acquisitions Laurence M. Geringer, PwC Canada tax partner Tracey Jennings, MLT Aikins partner Rachel Margolis and Broadstone Partners founding and managing director Keith Mosley.