Anna Stratton signs Triptych Media over to Avi Federgreen
The transfer of ownership was completed last week, with Stratton retiring and Federgreen taking over the prodco, which counts Heyday! and Emotional Arithmetic among its credits.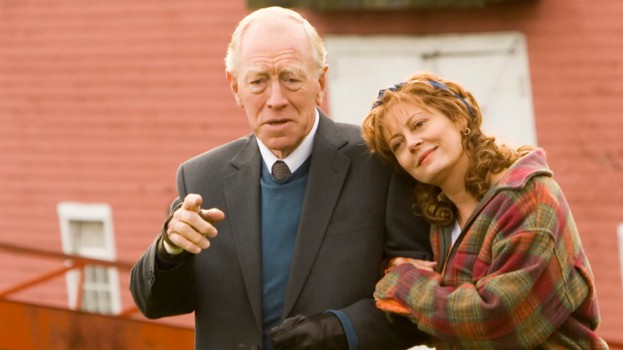 After more than two decades spent producing some of Canada's most enduring film titles, Ontario's Triptych Media is winding down its operations.
Triptych president Anna Stratton announced Thursday that the prodco has signed over all its assets, including its entire film and TV library, to Avi Federgreen. The 100% transfer of ownership was completed last week, with Stratton retiring and Federgreen taking over the business.
The company will continue to exist as Triptych Media and will be separate from Federgreen's distribution arm (Indiecan Entertainment) and his eponymous production banner.
Stratton and Federgreen have been collaborators and friends since 2005 when the pair worked on Gordon Pinsent's feature Heyday! They have since worked on Scott Smith's As Slow As Possible (2008), Paolo Barzman's Emotional Arithmetic (2007, pictured) and Gary Yates' High Life (2009).
While not unheard of, transfers of ownership such as this are rare in the film and TV space. "I chose Avi [to take over the business] because he knows what we were trying to accomplish at Triptych. He knows the films, the library and the kind of work we were interested in doing," Stratton told Playback Daily.
The announcement comes a day after The Hanging Garden (1997), one of Triptych's most well-known titles, screened at The Royal for National Canadian Film Day.
Since it was founded in 1994 by Stratton, Louise Garfield and Robin Cass, Triptych has made a name for itself with film titles such as Emotional Arithmetic, starring Susan Sarandon and Christopher Plummer, John Greyson's Lilies, and most recently Mika Kaurismaki's The Girl King (2016), starring Malin Buska and Sarah Gadon. The prodco also produced an adaption of David Adams Richards' novel The Bay of Love and Sorrows, directed by Tim Southam.

Federgreen, who says Stratton has mentored him throughout his producing career, told Playback that as the rights to the film titles revert back to Triptych (from distributors and sales agents), he will look to place those titles on digital platforms to continue the company's legacy.
"Just like when it comes time for me to hang them up, I hope somebody will want to step up and carry the torch for my films. As producers, distributors and filmmakers, we owe it to ourselves and we owe it to the content we've created to get it out there," he said.