Jean La Rose to depart as APTN CEO in December
La Rose, who has served as CEO of the network for 17 years, will exit the role at the end of the year.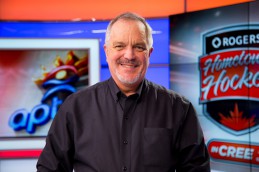 APTN CEO Jean La Rose has announced he will leave the network at the end of 2019. The longtime CEO will depart at the end of his contract on Dec. 31 to "pursue new challenges," according to a statement.
The board will launch a formal search for La Rose's replacement in the coming weeks, with the goal of finding his successor by October. La Rose first consulted with the APTN board of directors in the fall of 2018 to discuss the transition, according to APTN chairperson Jocelyn Formsma, following the CRTC's five-year renewal of the network's broadcast licence.
La Rose has served as CEO of APTN for 17 years. Under his leadership the network launched production and distribution arms Animiki See Digital Productions and Animiki See Distribution, became a consortium partner in the Vancouver 2010 Winter Olympics, signed a Memorandum of Understanding with the National Film Board to strengthen relationships between Indigenous Peoples and creators and, most recently, broadcast the first NHL game in Plains Cree.
"On behalf of the Board, we are very grateful to have worked with Jean over the years," said Formsma in a statement. "We continue to maintain our full trust and confidence in him as we discuss engaging his services going forward. He has provided inspiring leadership to APTN and we have watched the network grow under his vision."