Disney streamer to hit U.S. market in November 2019
The House of Mouse will launch the SVOD service with more than 35 original titles to start, but details on the Canadian launch date have not been revealed.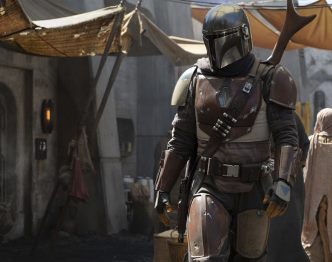 The Walt Disney Company revealed long-awaited details on its upcoming streaming service Disney+ during an Investor Day event on Thursday. The ad-free streaming platform will officially launch in the U.S. market on Nov. 12, but its buzziest news is the competitive price of US$6.99 per month.
The event, which comes on the heels of Apple's SVOD unveiling, gave Disney an opportunity to share its extensive collection of titles available at launch. Live-action and animated projects from Marvel and Star Wars, including The Falcon and Winter Soldier and The Mandalorian (pictured) are among the original titles that will be available when the service launches. In addition, a Toy Story-based animated short from Pixar will also debut at the same time as the service. On the unscripted side, a docuseries on the making of Frozen 2 will be available from Walt Disney Animation Studios, along with The World According to Jeff Goldblum and Magic of the Animal Kingdom from National Geographic.
The SVOD will be the exclusive streaming platform for Disney's pre-existing IP and, thanks to its acquisition of Fox, Disney+ will also have exclusive streaming rights to The Simpsons.
No launch date for Canada has been set, but Disney indicated the streaming service would be available in "nearly all major regions of the world" within two years of the U.S. launch.
The SVOD will be available on mobile devices, smart TVs and gaming consoles, along with the option to download content for offline viewing. Disney also plans to add bundling options between Disney+, ESPN+ and Hulu for the U.S. market. A spokesperson for Disney told Playback Daily there was no information on whether Hulu would enter the Canadian market when Disney+ launches in Canada.