Media HQ builds its formats biz on the back of 'Smartest Person'
CEO Robert Cohen discusses the format's momentum in European markets and how the Junior version is opening doors for the prodco.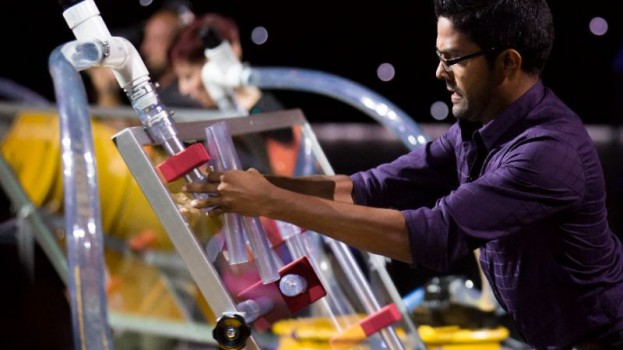 In Canada's Smartest Person, Media Headquarters has a rare thing: a studio-based Canadian format that has sold, and continues to sell, into international markets.
The most recent of those sales, announced earlier this week, saw Spanish production company Globomedia option the local remake rights. Globomedia is currently in pre-production on a 10-part adaptation for the Spanish public broadcaster TVE. It will air later this year.
In total the format has been sold into 15 territories, with local remakes going to air in three of those so far: Finland (MTV3), Argentina (El trece) and Turkey (TRT). Meanwhile, in Canada, the show has run for four seasons on CBC and last year spawned a remake in the form of Canada's Smartest Person Junior.
Buoyed by the series' domestic momentum, Media Headquarters has gone to great lengths to ensure the "integrity of the format" is maintained in foreign markets, according to CEO Robert Cohen. The Toronto prodco serves as a consultant and EP on all foreign-language adaptations, with Cohen or other Media Headquarters execs present for all foreign shoots. 

That care with the format has paid dividends, especially with the recent Norwegian remake. "That really added to the momentum of the title internationally," noted Cohen, adding that the "slick" remake boosted the format's profile in Europe and got the attention of a number of buyers, including Globomedia. It's also started conversations with a number of other interested European companies, according to Cohen.
Aside from maintaining an aspect of control over the format, Cohen said being part of the foreign shoots has enabled his prodco to learn a lot from their European counterparts. "Besides just growing the format, there is a creative reciprocity," he said. An example of this sees Media Headquarters taking new challenges/games from the foreign remakes and integrating them back into the domestic version. "It's like having an international lab, with different producers around the world bringing their creativity to it."
In addition, the launch of the Junior format has created an avenue to a new base of international buyers looking for younger-skewing content. Discussions are underway with a number of interested parties, said Cohen, with some buyers looking to option both versions of the format, while others are interested solely in one.
Now, Media Headquarters is applying its experience with international formats to other properties on its slate, including the The Brigade, a competition series that was last year greenlit by Outdoor Channel in the U.S. The company launched sales on the format at MIPTV, which Cohen said would scarcely have been possible prior to the success of Canada's Smartest Person.
"Having that experience on Smartest Person, understanding the marketplace, how the deals work, how the consultation process works has been a major advantage," he said. "Now we understand how to place Canadian formats in foreign territories."
Photo Credit: Media Headquarters