APTN renews Quest Out West: Wild Food
The B.C.-shot cooking series, hosted by Tracey Kim Bonneau, will return for another 13 episodes.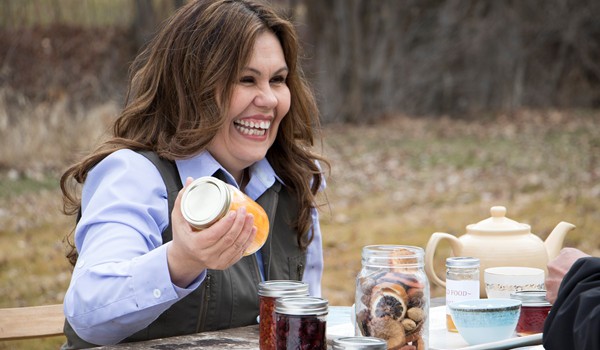 APTN has renewed B.C.-shot cooking show Quest Out West: Wild Food for a third season.
Following host Tracey Kim Bonneau (pictured), who also serves as president and CEO at Of the Land Productions, the 30-minute series follows Bonneau as she shows viewers how to turn big game, wild salmon and edible berries into various healthy meals. The series is produced by Vancouver's Brightlight Pictures alongside Bonneau's Of the Land Productions.
Like the first two seasons, the third will also consist of 13 episodes. Production on new episodes will begin in B.C. in late spring, with the new season set to air on APTN in early 2020.
Brightlight Pictures' president Shawn Williamson is an exec producer on Quest Out West's third season, while Bonneau serves as a writer and producer, in addition to her hosting duties. Producers on the project also include Darlene Choo and Brightlight's Jordan Smysnuik.
Brightlight's Shirley Anne Claydon, who worked as a director on the previous two seasons, will return to direct again. The season's new directors include Renae Morriseau and Tim Whyte.