How Shaftesbury got Hudson & Rex off the ground after 12 years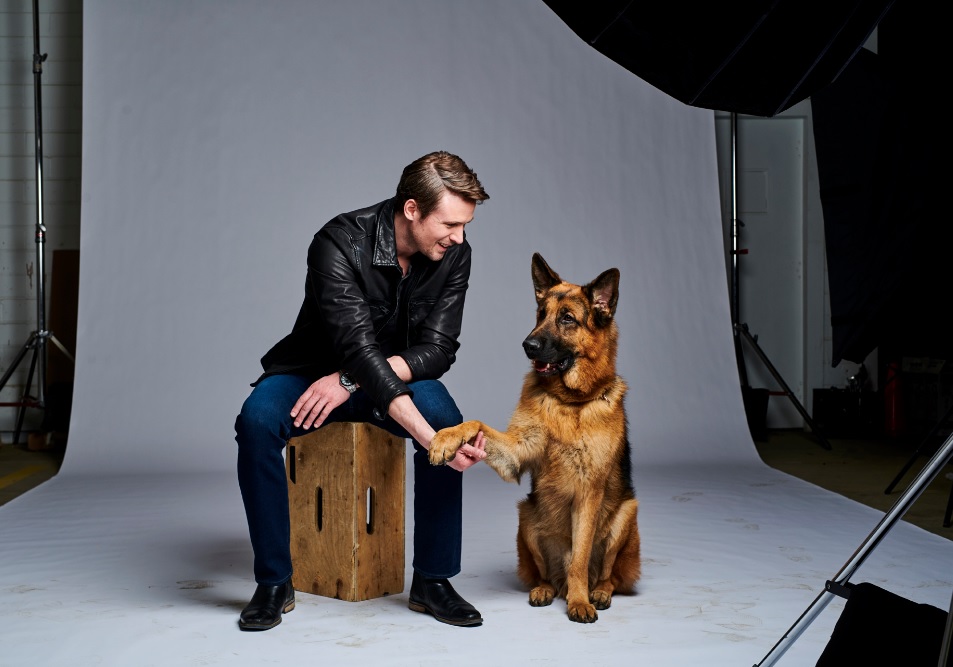 Christina Jennings discusses the show's journey to greenlight, adapting scripted formats and getting back into business with Rogers Media.
For the past 12 years, Christina Jennings has been like a dog with a bone when it comes to the international procedural Inspector Rex.
The Shaftesbury chairman and CEO first came across the European property – about a cop and his canine companion – at NATPE in 2007. Shaftesbury ended up optioning the remake rights of the series from Munich-based producer and distributor Beta Film GmbH, the original incarnation of which has been sold into more than 100 territories and ran for 18 seasons.
However, after developing an English-language version internally for a number of years, Shaftesbury simply couldn't get the show off the ground in North America.
"Sometimes you're developing something and the market just isn't ready for it," Jennings told Playback Daily. "We were out there trying to sell a procedural that was about a cop and a dog solving crimes, and at that time there was really a movement toward more serialized, darker drama."
Shaftesbury eventually lost the remake rights to the show. In the three years that followed, another company tried unsuccessfully to get a remake off the ground, and it wasn't until around 2015 that Jennings inquired once more about the status of the option rights. With the format rights available once again, Jennings convinced Beta Film to give Shaftesbury another shot at getting the show greenlit.
With renewed vigour – and in a market Jennings believed was more receptive to slightly more light-hearted procedural fare – Shaftesbury was finally able to push the project over the line. Rogers Media's director of original programming Nataline Rodrigues greenlit the series last fall. The show, titled Hudson & Rex, also represents Shaftesbury's first series with Rogers Media since the early seasons of Murdoch Mysteries.
Shooting on the series took place earlier this year in St John's, Newfoundland, where Shaftesbury has filmed a number of other series, including Life With Derek (Family Channel), Above and Beyond (CBC) and Terry Fox biopic Terry (CTV).
It premiered on Citytv last month and has already found traction in international markets. Beta Film, which is selling the English-language version internationally, announced yesterday it had secured a deal with Italian broadcaster RAI. Beta Film also said it has finalized a deal with an unnamed French broadcaster, and is in advanced negotiations with a number of other European companies.
"When the market isn't ready for a project you believe in, you put it back in the drawer and bring it back when the time is right," said Jennings, who calls the show "counter programming" to much of the darker drama that still dominates the prime time TV schedule.
Hudson & Rex (16 x 60 minutes) is produced by Shaftesbury and St. John's-based Pope Productions. Executive producers are Jennings and Scott Garvie of Shaftesbury, Paul Pope of Pope Productions, as well as writers Ken Cuperus and Avrum Jacobson. Exec producing for Beta Film is Friedemann Goez and Oliver Bachert. Other writers on season one include John Callaghan, Jessie Gabe, Simon McNabb and Celeste Parr.