In Brief: Trio Orange wins Best Comedy at Series Mania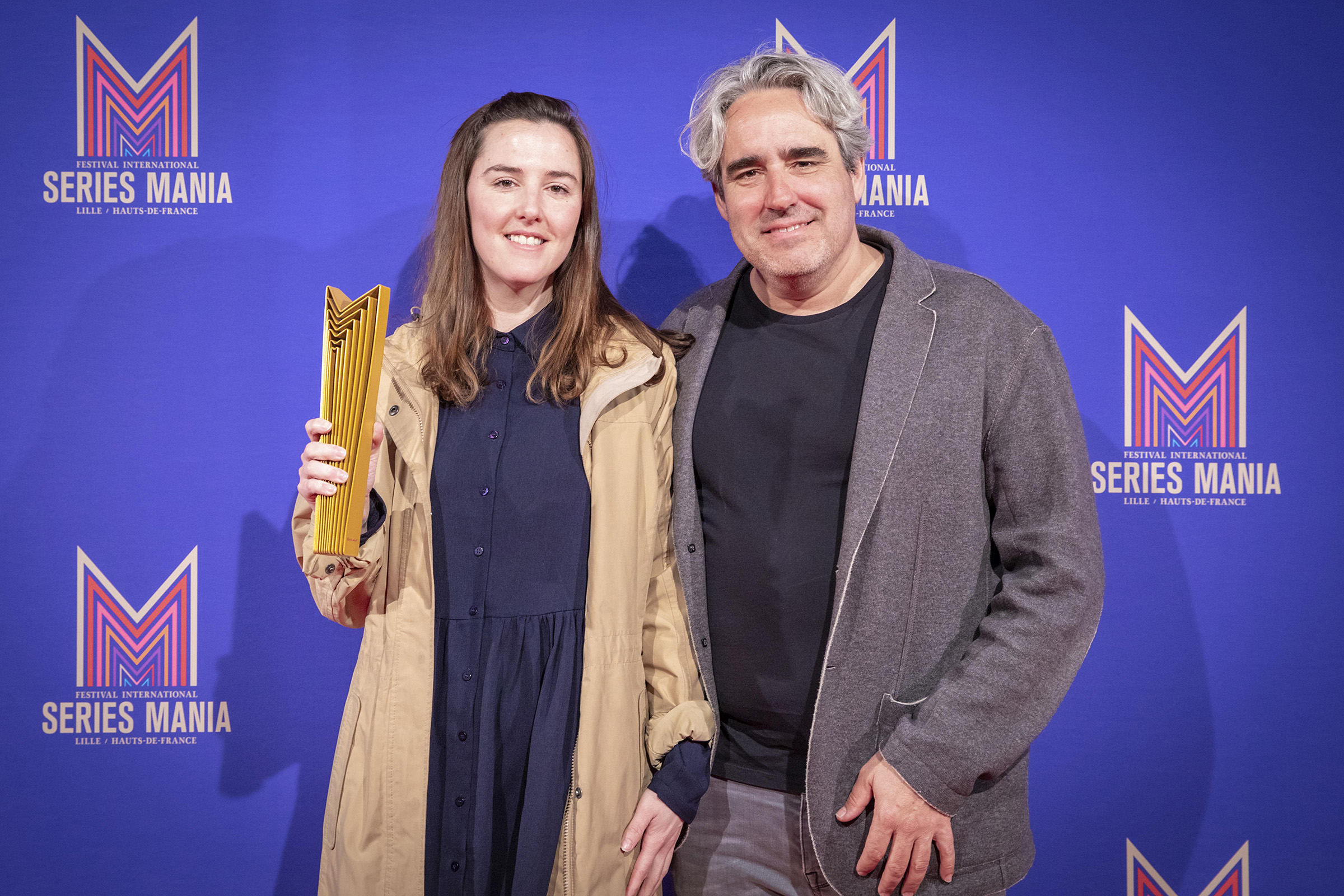 Plus: WGC unveils the Jim Burt Screenwriting award finalists, The Umbrella Academy gets a season-two renewal, and more.
Can You Hear Me? wins at Series Mania, earns season two greenlight
Trio Orange's Can You Hear Me? (10 x 22 minutes, "M'entends-tu?") picked up Best Comedy at Series Mania earlier this week. Following the win, Trio Orange announced the comedy would return for another 10 episodes. Production on season two starts this summer ahead of its winter 2020 premiere on Tele-Quebec. Created and written by star Florence Longpré, Can You Hear Me? follows three best friends, who all grew up on the wrong side of the tracks, as they try to cope with the difficult situations life throws at them. Can You Hear Me? stars Longpré, Mélissa Bédard and Ève Landry and was directed by Miryam Bouchard. Trio Orange president Carlos Soldevila serves as producer on the show. Meanwhile, Emanuelle Beaugrand-Champagne is a script consultant.
The WGC announces 2019 Jim Burt Screenwriting finalists
The Writers Guild of Canada (WGC) has selected four finalists for its annual Jim Burt Screenwriting Prize, an award focused on recognizing and nurturing fresh screenwriting talent. The nominees for this year's award are: "Change on the Fly" from Allen Markuze; "Harbour House" from writer Amir Kahnamouee; Kyle D'Odorico for "Like a Thief in the Night"; and "Mirsada" from Pat Holden. The winner will be announced at the WGC's 2019 Screenwriting gala on April 29, 2019.
Netflix greenlights The Umbrella Academy for season two
Netflix has renewed Toronto-shot The Umbrella Academy from Universal Content Productions (UCP) for a second season. Based on the comic book created and written by Gerard Way and illustrated by Gabriel Ba, the 10-episode supernatural series follows a group of adopted children with special abilities who must work together to save the world. Season two will run for another 10-episodes, with production set to begin this summer in Toronto. Additionally, Canadian-American Steve Blackman, who served as The Umbrella Academy's showrunner and exec producer on season one, will return to lead the new season.
Kew Media revenue hits $224.1 million in 2018
Kew Media reported $81.7 million in revenue in its Q4 financial filing released earlier this week, with $41.4 million from its production business and the remaining $40.3 million from distribution. Kew, which launched two years ago, owns a number of prominent Canadian production companies including Sienna Films, Frantic Films and Our House Media. For the full year ending Dec. 31, revenue hit $224.1 million, with $136.9 million from production and $87.2 million from distribution. Adjusted EBITDA for 2018 was $26.9 million, which the company said exceeded its expectations.
Berlinale taps Mark Peranson as head of programming
The Berlin International Film Festival's new artistic director and executive director, Carlo Chatrian and Mariette Rissenbeek, have appointed a new seven-member selection committee for Berlinale 2020. Among them, Canadian filmmaker, writer and programmer Mark Peranson will serve as head of programming for the festival and chair this new selection committee. The six other industry professionals joining him include: Lorenzo Esposito, Sergio Fant, Aurelie Godet, Paz Lazaro, Verena von Stackelberg and Barbara Wurm. Peranson, who is the founder, editor and publisher of Cinema Scope magazine, previously served as head of programming for the Locarno Festival and a programming associate for the Vancouver International Film Festival. His directing credits include Waiting for Sancho (2008) and La ultima pelicula (2013). 

Image: Can Your Hear Me? creator, writer and star Florence Longpré with Trio Orange president Carlos Soldevila, courtesy of Trio Orange