How Damon Vignale transitioned to showrunning on The Murders
Vignale catches up with Playback to discuss his inspiration for his new Citytv show and the process behind creating a multi-layered story.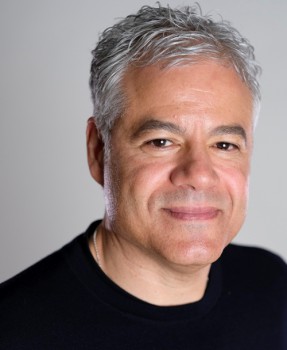 Over the years, Damon Vignale has cut his teeth writing on Canadian TV series like Blackstone, 19-2, Motive and most recently, Bletchley Circle: San Francisco.
Working on those shows with other writers and showrunners – figuring out what to look for to break a case, and what an audience wants from a crime drama – has helped smooth his transition from writer/producer to showrunner on his own project, The Murders. "Those shows certainly helped define that a little better for me when I started thinking about my show," Vignale told Playback Daily.
Created by Vignale and produced by Montreal's Muse Entertainment, the eight-episode drama follows the story of rookie homicide detective Kate Jameson (played by fellow Canadian Jessica Lucas) as she grapples with a fatal mistake she made on her first day, and a serial killer who marries sound to his crimes.
The Murders has been a speedy process for the exec producer. Officially announced by Citytv in October 2018, the show was picked up by NBCUniversal International Networks for broadcast in the U.K., Africa, France, Spain, Germany and Poland prior to its premiere on Citytv late last month.
According to Vignale, the idea for the series first started to come together when he came across the song "Long Black Veil," a well-known country ballad that details the story of a man who is wrongly accused of murder but would rather be executed than share his shameful alibi. Taking inspiration from that song, he decided to incorporate this incident into the pilot for the series, subsequently weaving thematic music into each episode.
After writing the pilot and a mini-bible for the show, Vignale connected with Muse Entertainment in September 2017, the prodco behind Bellevue and Coroner (another shiny, new Canadian procedural). Vignale notes that although he initially envisioned The Murders as a serial story, he and the team at Muse ultimately decided to focus on shaping the show into a procedural with an overarching serial case to allow an audience to drop in from week to week.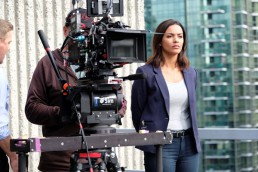 After pitching several Canadian broadcasters that November, securing a greenlight from Rogers, he started prepping scripts for production in the writers' room just seven months later. "I realize that doesn't happen everyday," he said of the relatively swift path to greenlight.
The past two broadcast seasons have seen Rogers increase its focus on procedurals, with greenlights for Hudson & Rex (Shaftesbury/Pope Productions) and The Murders, as well as a pick up for Bletchley Circle: San Francisco (Omnifilm Entertainment). But Rogers' director of original programming Nataline Rodrigues says The Murders stands apart from other procedurals in its roster through its lead's depth and dimension. "While the series offers a self-contained, open-and-shut episodic case of the week, it's a multi-layered story that also rewards the regular viewer with insights into our lead character's personal life in every episode," she said.
It's this larger "familiar yet with surprising differences" originals strategy that the channel hopes to continue using to hook viewers, according to Rodrigues. "What all our original commissions have in common, is whether the viewer wants to sit back and enjoy one episode or escape and binge an entire series, the stories at the core are original and satisfying because of the characters," she said.
Looking ahead, Vignale teases that future seasons could potentially focus on other sensory experiences like sight and touch. "It's the kind of thing I hope an audience, if they became a fan of the show, would pick up on subtly," he says.
Exec producers on The Murders include Vignale, series star Lucas, Shawn Williamson, Jamie Goehring and Muse Entertainment's Jesse and Michael Prupas. Arielle Boisvert produces. The series stars Lochlyn Munro, Dylan Bruce, Terry Chen, Luvia Petersen and Venus Terzo. Paris- and London-based About Premium Content oversees international sales for the show.