Project 10 rejigs senior executive roles
Ben Murray has been promoted to president of the prodco's Canadian operations, while Andrew Barnsley shifts his focus to global development opportunities.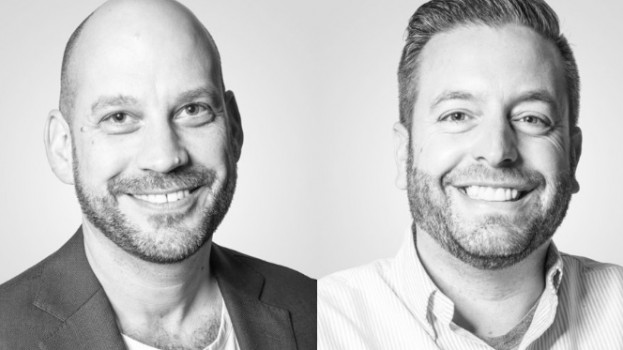 Project 10 has revealed a number of changes to the remits and titles of its senior executive team.
Among the changes, Andrew Barnsley (pictured left), the company's former president and executive producer, has been appointed CEO. With the promotion, Toronto-based Barnsley will shift his focus away from the company's Canadian operations and toward global development opportunities.
Barnsley joined Project 10 a decade ago and during that time has racked up executive producer credits on series including JANN (CTV), which premiered to strong ratings last month, and CSA-winning comedy Schitt's Creek (CBC), which goes into production on its sixth and final season this month.
In addition, Ben Murray (pictured right), the former VP of development and production, has been promoted to president, Project 10 Canada. In the role, Murray will head up the prodco's Canadian operations, with a focus on expanding its development and production slate. He joined the company in 2015.
The company said Tuesday that both Barnsley and Murray will serve as executive producers on the recently greenlit live-action series Up in the Air (15 x 22 minutes), produced by Frank van Keeken's Beachwood Canyon Productions. The series was commissioned by DHX Television's Family Channel and has been picked up by CBBC for distribution in the U.K.
Project 10 also confirmed that Andrew Moncrief, who joined in 2017, will continue to head up the L.A. office in the role of VP, development and production, Project 10 U.S.