BANFF announces Surviving R. Kelly master class
Producers of the Lifetime documentary series will discuss tackling its difficult subject matter on a global platform.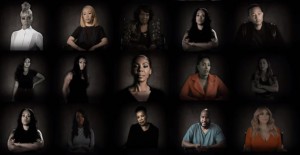 The Banff World Media Festival (BANFF) has revealed that the producers behind the Lifetime documentary series Surviving R. Kelly will be part of the festival's Master Class series. 
The panel will include executive producer, author and survivor Kitti Jones, Lifetime SVP, unscripted programming and development Brie Miranda Bryant, and executive producers dream hampton and Tamra Simmons. The panel will discuss how the docuseries tackled a sensitive and complicated subject while the story developed in real time, as well as how to use a global platform to advance social and political discourse, according to BANFF executive director Jenn Kuzmyk.
This is the first master class panel that has been announced for the festival. Previously reported keynote speakers for the festival include DreamWorks co-founder and Quibi founder Jeffrey Katzenberg, PBS president and CEO Paula Kerger, AMC president, entertainment networks Sarah Barnett and filmmaker Paul Feig.
BANFF will run from June 9 to 12.