CSAs '19: The Great Darkened Days leads film winners in Cinematic Arts gala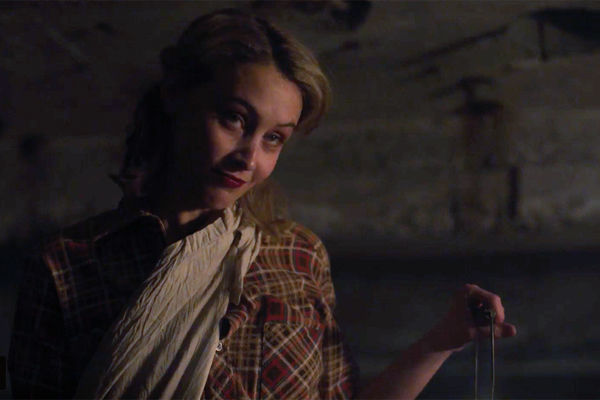 The film picked up five awards Sunday morning, while Genevieve Dulude-De Celles' A Colony won the best first feature prize.
The first of the feature film honours for the Canadian Screen Awards were handed out in the Sunday morning Cinematic Arts gala, with Maxime Giroux's The Great Darkened Days ("La grande noirceur," pictured) leading the pack with five awards. The Metafilms-produced feature won awards for cinematography, art direction/production design, costume design, sound editing and Performance by an Actress in a Supporting Role for Sarah Gadon.
Heading into Canadian Screen Week, The Great Darkened Days tied with Just a Breath Away ("Dans la brume") for the most film nominations with eight apiece. It is up for another two awards in the broadcast gala, including Best Motion Picture.
Genevieve Dulude-De Celles' A Colony ("Une colonie," pictured), another Best Motion Picture contender, earned the Best First Feature Film award in the Cinematic Arts gala. The Colonelle Films feature received seven total nominations this year.
Writer Catherine Leger picked up the Best Original Screenplay award for Sophie Lorain's Slut in a Good Way ("Charlotte a du fun"), while director Robert Budreau won Best Adapted Screenplay for his film Stockholm.
Best Live Action Short was awarded to Fauve (Jeremy Comte, Marcia Garcia Turgeon and Evren Boisjoli), while Alison Snowden, David Fine and Michael Fukushima's Animal Behaviour picked up Best Animated Short. Charlie Tyrell's My Dead Dad's Porno Tapes was awarded Best Short Documentary.
Anthropocene: The Human Epoch co-director Nichloas de Pencier was honoured with Best Cinematography for a Documentary Feature. The editing honours were given to Simone Smith for Jasmin Mozzaffari's Firecrackers and Michael Giroux for Luc Bourdon's documentary The Devil's Share ("La part du diable"). Meanwhile, actor Richard Clarkin joined Gadon in the supporting category for his role in Arturo Pérez Torres and Aviva Armour-Ostroff's The Drawer Boy.