Vanya Rose-Kuhrt's Woman in Car starts rolling
The drama stars actor Helene Joy (Murdoch Mysteries, pictured) and marks her first producing credit.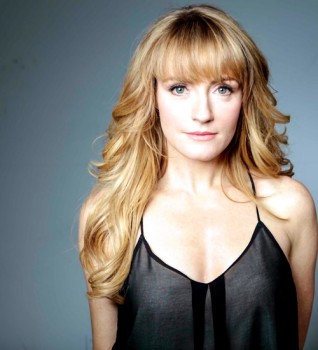 Production is underway in Montreal on Vanya Rose-Kuhrt's debut feature, Woman in Car, starring Murdoch Mysteries' Hélène Joy (pictured).
Produced by Rose-Kuhrt's prodco, Time's Thievish Progress to Eternity Films, the drama follows the story of Anne Lewis (played by Joy), a woman who seems to have it all. However, everything starts to fall apart for her when she develops an obsession with her step-son's new friend.
Woman in Car was penned by Rose-Kuhrt, who also serves as a director and producer on the film. Exec producers on the project include Joy, Anita Sharma and Federgreen Entertainment's Avi Federgreen, whose producing credits include Circle of Steel and Kiss and Cry. Notably, the feature also marks Joy's first time producing.
Funding for the film was provided through crowdfunding, private investment and various tax credits. The team is also currently applying to Telefilm and SODEC for post-production funding. In addition to Joy, Woman in Car stars Liane Balaban, Gabrielle Lazure, Aidan Ritchie and Anthony Lemke. Balaban recently starred in Mina Shum's feature Meditation Park and the short Bickford Park from writer/director duo Dane Clark and Linsey Stewart.
Photo of Hélène Joy by Shaun Benson