Deals: PNP, Portfolio Entertainment, And Now Global
PNP picks up a John Lithgow-led Sundance drama, while And Now Global lands a new comedy collection, and more.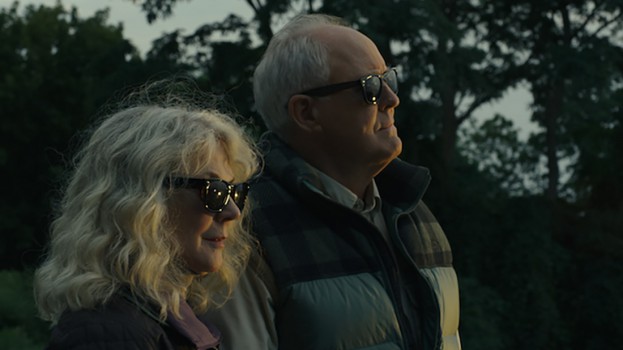 Pacific Northwest Pictures
Vancouver's Pacific Northwest Pictures (PNP) has acquired the Canadian rights to writer/director Noble Jones' debut feature, The Tomorrow Man. The drama follows Ed Hemsler (played by John Lithgow), a man who spends his life preparing for a disaster that may never come, and Ronnie Meisner (Blythe Danner), a woman who shops for things she may never use. The Tomorrow Man made its world premiere at the Sundance Film Festival earlier this year. PNP will release the film in theatres across Canada this spring to coincide with the film's release in the U.S. via Bleecker Street. PNP president Mark Slone negotiated the deal with Bleecker Street Media's Kent Sanderson, who serves as president, acquisitions and ancillary distribution at the company.  The Tomorrow Man was produced by Luke Rivett, Nicolaas Bertelsen, James Schamus and Tony Lipp. It also stars Derek Cecil, Katie Aselton, Sophie Thatcher and Eve Harlow.
And Now Global
B.C. distributor And Now Global has acquired actor and comedian Harold Lloyd's collection of films for international distribution, excluding Canada, the U.S., the U.K. and France. The collection has 45 items in total, including 16 features, 28 short films and one compilation film, with titles such as Safety Last! and The Freshman. Among the titles are films that have not had international syndication in more than 20 years, including His Royal Slyness and Young Mr. Jazz. And Now Global launched under Eric Y. Lapointe in May 2018.
Portfolio Entertainment
Portfolio Entertainment has inked a raft of sales for The Cat In The Hat Knows A Lot About That!, Do You Know?, and more. The Toronto-based producer/distributor sold season two and three of The Cat In The Hat Knows A Lot About That! (80 x 22 minutes) to AB Groupe for France and Belgium, while Asiana Licensing acquired the Korean home entertainment rights to the animated show. Meanwhile, Brazil's PlayKids nabbed the SVOD rights to all 154 episodes of the series for Canada, the U.K., Ireland, Australia and New Zealand. CTC, which airs the show in Russia, has also picked up The Cat In The Hat's holiday special, The Cat in The Hat Knows A Lot About Christmas! (1 x 60 minutes). Additionally, the Armed Forces Network signed deals with Portfolio to broadcast The Cat In The Hat Knows A Lot About That! and the animated series Freaktown (26 x 22 minutes) to American military bases all over the world.
Portfolio also announced deals for 7 Wonder Entertainment's Do You Know? (25 x 15 minutes), selling season three to NOGA for Israel and season one to BBC Persian for the Middle East. The show will also make its Canadian linear TV debut on Toon-A-Vision, which picked up all three seasons of the show. Additionally, PlayKids will stream Do You Know? in Canada and the U.S. AB Groupe will also stream all three seasons of the series and the show Addison (50 x 11 minutes) in France and Belgium.
Other sales include: season one of Doki (26 x 22 minutes) to Toon-A-Vision for Canada; all five seasons and 16 specials for You Gotta Eat Here! (150 x 22 minutes) to DABL Networks for the U.S.; sixty episodes of You Gotta Eat Here! for local broadcast on KSAT in San Antonio, TX; season one of Car Stories (52 x 22 minutes) to South Africa's Ignition TV; and Something From Nothing (1 x 30 minutes), the live-action series Groundling Marsh (65 x 22 minutes), Stolen Miracle (1 x 90 minutes) and the doc For The Love of Dog (1 x 60 minutes) for UP TV's U.S. slate.
With files from Kelly Townsend
Image courtesy of Sundance Institute