In brief: Sausage Party animators win overtime battle
Plus: B.C.-shot series Supernatural will end after its 15th season, and the Indigenous Screen Office bolsters its team.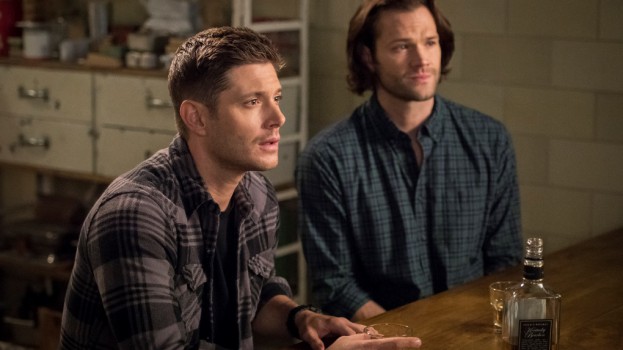 Sausage Party animators win overtime battle
Cinesite-owned Nitrogen Studios, the animation studio behind Seth Rogen's Sausage Party, has been ordered to pay overtime dues to 30 animators following a 2016 complaint. The order came from the B.C. Employment Standards Branch, which also tacked on a $500 fine. Cinesite had previously claimed they did not need to pay animators as they were classified as "high-technology professionals" under B.C.'s Employment Standards Act, which states that specialized workers who develop technology and engage in research are exempt from overtime pay. The investigating officer deemed that since the technology used was already commercially available, the rule did not apply.
Jennifer Moreau, secretary-treasurer with Unifor Local 2000, told CBC News the ruling is a "really big deal" for animators, since it's the first time that loophole, which is regularly used by studios, has been challenged.
Supernatural to end after 15 seasons
The long-running, B.C.-shot series Supernatural is coming to an end. Stars Jensen Ackles, Jared Padalecki and Misha Collins announced on Twitter that the CW series' previously announced 15th season would be its last. According to a report by the Motion Pictures Association of Canada, Supernatural seasons one through 11 resulted in more than $500 million in production expenditure in B.C., with a total GDP of more than $600 million, and created more than 9,000 jobs.
New hires at the Indigenous Screen Office
The Indigenous Screen Office (ISO) has added a trio of new positions to its team, hiring Kerry Swanson as its new associate director, Jamie Monastyrski to lead its communications and research, and Meg MacKay as its coordinator. Swanson, the previous exec director of imagineNATIVE, has been leading various initiatives in the Indigenous arts sector for the last 15 years. Prior to joining the ISO, she served as the associate director of granting at the Ontario Arts Council's Indigenous Culture Fund. Swanson currently serves as the chair of imagineNATIVE's board of directors. Meanwhile, Monastyrski, is a former press secretary to the National Chief's Office at the Assembly of First Nations and communications director for the Chiefs of Ontario. Finally, MacKay is a screenwriter, performer, event producer and arts administrator. She also recently worked for the Ontario Arts Council's Indigenous Culture Fund.
With files from Lauren Malyk and Jordan Pinto