CSAs '19: How to Buy a Baby, The Artists take top digital honours
Dino Dana also picked up an award for its cross-platform work and two NFB projects claimed prizes for immersive experience and VR.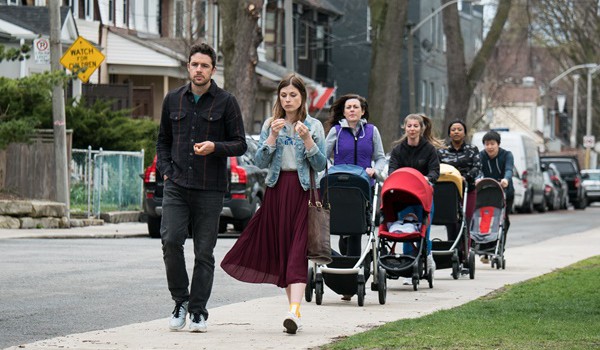 The third night of the Canadian Screen Award galas highlighted all things digital and interactive, with How to Buy a Baby and The Artists: The Pioneers behind the Pixels taking two of the biggest prizes.
LoCo Motion's How to Buy a Baby won the Best Web Program or Series, Fiction award, while The Artists (CANADA)'s The Artists: The Pioneers Behind the Pixels won in the non-fiction category. Both series were digitally released by CBC.
Sinking Ship won Best Cross-Platform Project, Children's and Youth for Dino Dana Digital – the prodco had already picked up five awards during the creative fiction gala – while CBC News picked up Best Cross-Platform Project for Missing and Murdered: Finding Cleo.
The National Film Board won two of the three new categories of the year, with Biidaaban: First Light winning Best Immersive Experience, Fiction, and Museum of Symmetry winning Best Virtual Reality Game. Best Immersive Experience was split into two categories: fiction and non-fiction. CreamVR's A Curious Mind with Dominic Monaghan won in the non-fiction category. Jam3′s Nuclear Dissent picked up a win for Best Original Interactive Production.
In the writing and directing categories, Mark Little earned Best Writing, Web Program or Series for Gary and his Demons (Look Mom! Productions). Grayson Moore, Aidan Shipley, Connor Illsley and Jon Riera jointly won Best Direction, Web Program or Series for MacLaren Productions' Deerbrook.
Rounding out the night, Alex Ozerov took Best Lead Performance, Web Program or Series for PYOTR495 (Drive-In Keep Out Productions) and Jayne Eastwood won the best supporting category for The Writers' Block (Frantic Films).