DATSIT Sphere merges with Oasis Animation, Quiet Motion
The company is expanding into animation for the first time through the Oasis deal, while the addition of Quiet Motion expands its focus on docs and unscripted.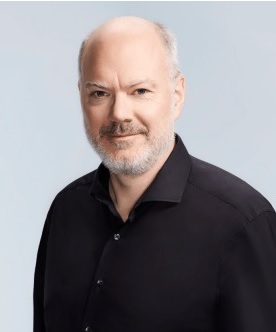 DATSIT Sphere, the entity formed in 2017 through the merger of DATSIT Studios and Sphere Media, is expanding into new lines of business with its latest M&A manoeuvre.
The company announced Monday (March 25) that it has merged with Oasis Animation and doc-focused prodco Quiet Motion. Both companies will continue to operate under their existing brand names under the DATSIT Studios umbrella.
Oasis, a Montreal-based studio that handles 2D animation for projects including PBS Kids hit Arthur and Netflix original Kulipari, recently secured $3.3 million in financial contributions that it said would allow it to hire 100 additional animators by the end of 2019. Meanwhile, Quiet Motion's unscripted credits include L'académie Mira (Unis TV) and Champions du monde (TV5).
The deal with Oasis marks DATSIT Sphere's first entry into animation, while the addition of Quiet Motion expands its focus on documentary and unscripted.
DATSIT Sphere president and CEO Bruno Dubé (pictured) told Playback Daily that the transaction, which he described as a "a mix of a merger and an acquisition," allows the company to "complete diversification" and become a one-stop shop for all genres (animation, unscripted, documentary, fiction and feature film). He added that both transactions are part of DATSIT Sphere's ongoing strategy to enter new markets and forge new broadcast relationships.
The merger comes during a period of significant expansion for DATSIT Sphere, which acquired film-focused prodco Go Films (the company behind Ricardo Trogi's film trilogy, 1981, 1987 and 1991) in October. The company is also slated to release a pair of features before year's end: Mélanie Charbonneau's Les Fabuleuses and Guillaume de Fontenay's Sympathie pour le diable.
On the scripted TV side, subsidiary Sphere Media Plus has produced both English and French-language versions of the hit procedural 19-2 in recent years. In October, CBS revealed it is developing a new series, H-Town, based on the French-language version of the show.