Corus sells majority stake in Telelatino Network
The network's minority shareholders have partnered with Telelatino president Aldo Di Felice (pictured) to acquire Corus' 50.5% stake in the company.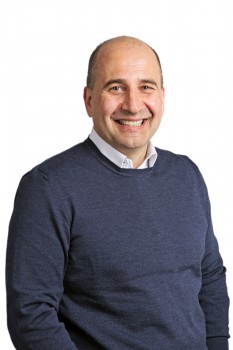 Corus Entertainment has sold its 50.5% majority stake in Telelatino Network (TLN) for approximately $19 million.
The deal sees the network's minority shareholders (Joseph Vitale, Romeo DiBattista and Rita Rosati) partnering with TLN president Aldo Di Felice (pictured) to buy back Corus' stake in the company. The transaction comes 17 years after Corus increased its ownership stake in the multilingual net from 20% to 50.5%.
TLN consists of seven specialty TV services in English, Italian and Spanish, including Mediaset Italia and Univision Canada.
"With this consolidation we have created ownership certainty and security," said Di Felice in a statement. "The organization now sits on a solid and established footing and can focus on the future development of ethnic media in Canada."
The sale is the latest in a number of moves from Corus to streamline and reshape its specialty portfolio. Most recently, the media company revealed it will launch Turner's Adult Swim brand as a 24-hour channel in Canada. Adult Swim will replace another of Corus' specialty channels, Action, on the dial. As well, Corus previously entered an agreement with Bell Media for the latter to acquire the French-language specialty channels Historia and Séries+. However, the deal, pegged at around $200 million, was blocked by the Competition Bureau last May.