Insight, Manifesto partner to bring X Games to Alberta
The Amazing Race Canada producer discusses why it's trying to bring the winter sports competition to Calgary in 2020.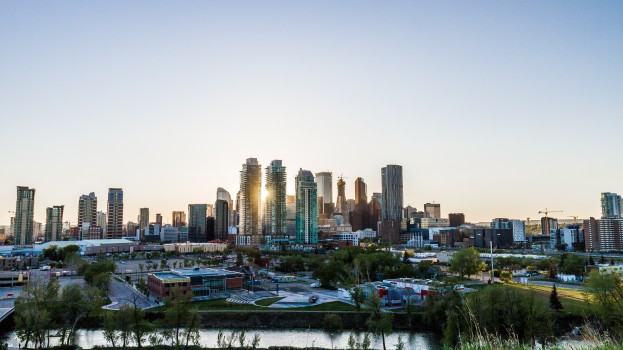 Insight Productions is experienced in shining a spotlight on Canadians through events like the Juno Awards, the 2018 and 2019 Canadian Screen Awards and The Amazing Race Canada. Now, the production company is chasing another big dream: a Winter X Games for Calgary.
Teaming up with its Amazing Race collaborator, Manifesto Sport Management, the companies recently acquired the Canadian rights to host the sporting event for a minimum three-year run. Under the agreement, Insight and Manifesto will work together to develop the Games and sell the Canadian broadcast rights to a Canadian broadcaster. ESPN will provide support as the format-rights holder.
Launched in 1997, the Winter X Games is broadcast by ESPN annually and features various skiing and snowboarding competitions over the course of four days. This is the first time a Canadian city will host the event.
Securing the rights to the Games has been a goal Tourism Calgary has pursued for almost a decade. It estimates the Winter X Games could generate $75 million in annual economic activity, as well as attracting 75,000 annual spectators and more than 10,000 visitors.

Insight's John Brunton and Jane Rimer, who serve as exec producers on the project with Amazing Race Canada showrunner Mark Lysakowski, told Playback Daily that the idea to create an exclusive Canadian event with ESPN started years ago, noting that Insight saw the Games as an opportunity to strengthen its relationship with ESPN and tap into Canadian talent. From there, teaming up with Calgary's Manifesto, which represents Amazing Race Canada host Jon Montgomery and a number of Canadian athletes, and the company's president Russell Reimer was a no-brainer.
Expected to be a city-wide event, with some rock concerts potentially set for the Calgary Stampede Grounds, Insight and its partners are hoping to hold the first event in late February or early March 2020. Agreements to hold the Winter X Games at the Canada Olympic Park and the Calgary Stampede are currently in the works.
The next step for the team, according to chief of international business and creative development Rimer, is to continue negotiations with Canadian broadcasters and officially lock down media sponsors for the event. Brunton added that he sees potential for a summer X Games to expand to other cities and seasons in subsequent years.
Image of Calgary from Kyler Nixon on Unsplash