Scythia Films, Viggo Mortensen start Falling
The directorial debut from recent Oscar nominee Mortensen is currently shooting in Toronto, with Canadian actors Hannah Gross and Terry Chen joining the international cast.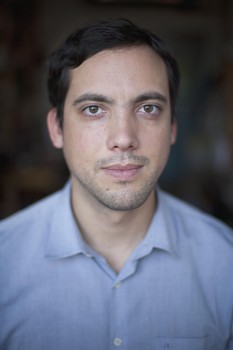 Scythia Films is continuing to build out its slate of ambitious, multi-partner indie projects with big-name casts.
Production is underway in Toronto on Falling, the directorial debut from Viggo Mortensen, with Canadian actors Hannah Gross (Mindhunter) and Terry Chen (House of Cards) joining the cast alongside Laura Linney (The Dinner), Lance Henriksen (Aliens), Sverrir Gudnason and recent Academy Award nominee Mortensen. Filming on the Canada/U.K. coproduction will also take place in L.A.
Scythia's Daniel Bekerman (pictured) produces alongside Chris Curling of U.K.-based Zephyr Films and Mortensen, who produces through his shingle Perceval Pictures. U.K. distribution company HanWay Films is handling international sales, while UTA Independent Film Group is overseeing the U.S. sales.
It is funded by Perceval Pictures, Ingenious Media, Falling LLC, Scythia Films, Zephyr Films and Lip Sync Productions. Executive producers are Peter Touche and Stephen Dailey for financier Ingenious Media, Danielle Virtue and Brian Hayes Currie for Falling LLC and Norman Merry for Lip Sync Productions.
Canadian feature film editor Ronald Sanders (The Grizzlies) and production designer Carol Spier (The Kindness of Strangers) are also working on the project.
Falling comes six months after Scythia went to camera in Winnipeg on the feature film Percy, starring Christopher Walken and Christina Ricci. Directed by Clark Johnson (The Wire), the film was picked up by Mongrel Media for Canadian distribution.
Bekerman's other recent producer and exec producer credits include Come To Daddy (USA, New Zealand, Canada, Ireland), which was recently added to the Tribeca Film Festival lineup for 2019, Rafal Sokolowski's 22 Chaser and Keith Behrman's Giant Little Ones.