Demand for Canadian TV higher in the U.S. than at home: report
The study from Parrot Analytics, which scrapes the web for "demand expressions," showed that Canadian TV also had the highest average "travelability."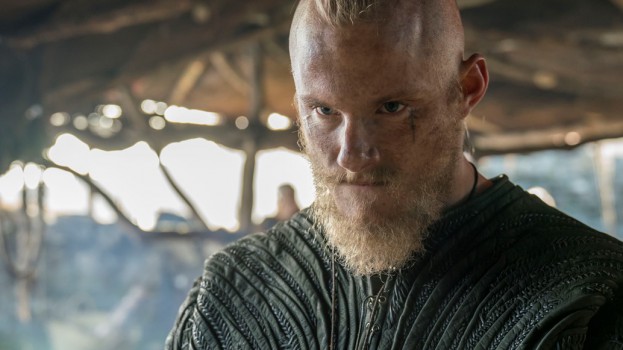 There's greater demand for Canadian TV south of the border than there is in Canada, according to a new study from Parrot Analytics.
The "Global Television Demand Report" indicates the demand for Canadian content in 2018 was 13% higher in the U.S. than in Canada.
The annual report tracks audience interest in global content through average online "demand" expressions, picking them up from sources such as streaming sites, social media, blogs, rating sites and fan sites. The 10 markets featured in the study are Canada, the U.S., the U.K., France, Spain, the Netherlands, Germany, Brazil, Russia and Australia. Market data is adjusted per capita for fair comparison.
Canadian TV also had the highest average "travelability" of any global market tracked in the report at 30%. Parrot calculates this figure by comparing the domestic demand for content with the demand in more than 100 global markets. As a result, Canadian content receives, on average, 30% of its home demand in international markets. In comparison, U.S. content travelability is at 20%, with the U.K. at 19% and Australia at 10%.
The report also revealed Vikings is the most globally in-demand Canadian series, followed by PAW Patrol, The Curse of Oak Island, Travelers and Schitt's Creek.
As for Canadian viewing trends, the report lists live-action and animated sitcoms as highly in-demand in Canada, with competition reality series receiving more demand in Canada than most markets. Meanwhile, the demand for crime dramas, superhero and fantasy titles was less in Canada than the global average.
Netflix continues to dominate the SVOD scene in Canada, with the streamer's original titles accounting for 67% demand expressions. Coming in second is Amazon Prime at 11% and Hulu at 10% (while Hulu is not available in Canada, Canadian broadcasters hold the licence to a number of its original titles, such as The Handmaid's Tale on Bravo and Crave and Marvel's Runaways on Showcase). CBS Access came in fourth with 6%. Those numbers shift slightly when looking solely at original drama programming: Netflix remains on top with 61%, but CBS All Access jumps up to 12%.
That may have to do with CBS All Access' Star Trek: Discovery (broadcast on Bell Media's Space channel in Canada), which posted the highest demand expressions in 2018 with an average 2,076,650 daily expressions. Rounding out the top five digital series in 2018 were Netflix series Chilling Adventures of Sabrina (2,056,122) and Stranger Things (1,879,837), DC Universe's Titans (1,816,191 – available on Netflix in Canada), and The Handmaid's Tale (1,557,374). Of the top five series, four were filmed in Canada (Star Trek, Handmaid's and Titans in Toronto and Sabrina in Vancouver).
Canadian series Travelers and Frontier were the only Canadian series to break into the top 50, with the recently canceled Travelers at #36 (489,523) and Frontier at #42 (442,055). Anne with an E placed at #59 with an average 328,361 demand expressions.