In brief: Intervention Canada set for T+E debut
Plus: Digital copros in Denmark and New Zealand land CMF funding, Jessi Cruickshank to host and produce new Facebook Watch series, and more.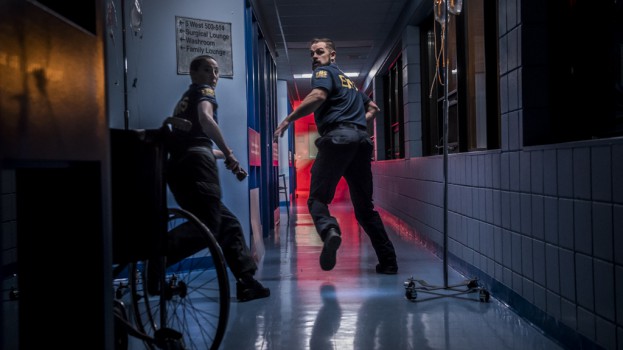 T+E sets premiere dates for Intervention Canada, paranormal series
Blue Ant Media's T+E channel has set the premiere date for Intervention Canada, which was picked up after airing on CBC's documentary channel and Corus Entertainment's Slice. The docuseries, produced by Open Door and Insight Productions, will premiere April 1. T+E has also set the world broadcast premieres for Bristow Global Media's Paranormal 9-1-1 (March 24) and Pixcom's My Worst Nightmare (March 23), as well as the season five premiere of Our House Media's Paranormal Survivor on April 19. T+E currently has a free preview from March 4 to May 5.
Canada, Denmark and New Zealand invest $1M in digital copros
The Canada Media Fund, along with partners the Danish Film Institute (CFI) and New Zealand's NZ On Air, will invest more than $1 million to six digital and interactive projects. Four Canada/Denmark corpoductions will receive funding through the CMF and DFI: Montreal's Tobo Studio and Those Eye's Mouse & Crane's Harbour Adventures – Switch Game & Labo will receive $35,000 each from CMF and DFI; Toronto's Helios Graphic Design and Copenhagen Film Company's Project Iceworm will receive $36,800 from CMF and $33,200 from DFI; Montreal's Clever-Plays Studio and PortaPlay ApS' SnowFall will receive $35,00 each from CMF and DFI, while another PortaPlay copro with Vaughan-based Game Pills, titled Under the Sea, will receive $34,537 from CMF and $35,000 from DFI.
Meanwhile, two Canada/New Zealand digital copros will receive a total of $740,000 from CMF and NZ On Air. Firestarter Productions, a Toronto-based prodco recently launched by longtime business affairs specialist Colette Vosberg, and The Gibson Group's Bug Hunter will receive $199,950 from CMF and $200,000 from NZ On Air while Riverbank Pictures and Cab Productions' Kids Cookout webseries will receive $180,000 from CMF and $160,549 from NZ On Air.
Canada/Belgium tax credit listed in 2019 federal budget
Digital and television copros between Canada and Belgium are able to qualify for Canadian film or video production tax credit as of March 12. The Memorandum of Understanding (MoU), listed in the 2019 federal budget, is a modernization of the 1984 film treaty between Canada and Belgium. However, Telefilm Canada notes the process to ensure all benefits are granted through the MoU has not been completed. Producers can currently choose to use either the MoU or the 1984 treaty for their coproductions.
Jessi Cruickshank to host Facebook Watch series
Lifestyle entertainment company Kin has partnered with Canadian actor and host Jessi Cruickshank on a new unscripted Facebook Watch series. New Mom, Who Dis? will air globally on Kin's digital network each week starting March 27. The show will focus on Cruickshank's ever-changing life as a mom of twins, and will feature interviews, roundtables, Q&As, celebrity guests and other explorations of "all things mom." Cruickshank will serve as a producer for the series while Kin will distribute the series.
With files from Media in Canada