Simon Barry's Warrior Nun sets up in Spain
This is the first international production for Reality Distortion Field, which is producing the supernatural series for Netflix.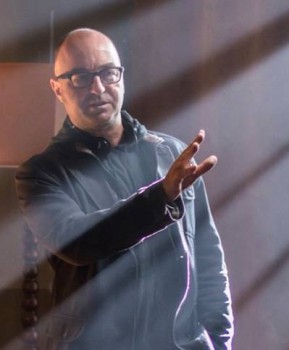 Production is underway on Simon Barry's Warrior Nun, with cameras rolling on location in Malaga, Spain.
The 10-episode Netflix series, which is an adaptation of the manga-style comic book series Warrior Nun Areala by Ben Dunn, is produced under Barry and Stephen Hegyes' Reality Distortion Field (RDF) prodco. Barry, who created the series, serves as showrunner and executive producer, while Zack Tucker Gangnes serves as producer. Hegyes also serves as executive producer.
Barry says Spain's "rich history" and locations help create an authentic feel for the series, which marks the first international production for RDF.
Warrior Nun follows Ava, played by Alba Baptista (Leviano), a 19-year-old woman who literally gets a new lease on life when she wakes up in a morgue with a divine artifact on her back. Joining Baptista in the cast are Toya Turner (Incredibles 2) as Shotgun Mary, Trisan Ulloa (Crash Test Aglaé) as Father Vincent, Thekla Reuten (In Bruges) as Jillian Salvius, Kristina Tonteri-Young  (The Crocodile's Gift) as Young Sister Beatrice, Lorena Andrea (Papillon) as Sister Lilith and Emilio Sakraya (Cold Feet) as JC.
Vancouver VFX studio The Embassy will handle visual effects for the series.