International: CBS ups stake in Pop TV, HBO distribution head resigns
Plus: Diversity study shines light on need for better representation and hiring practices.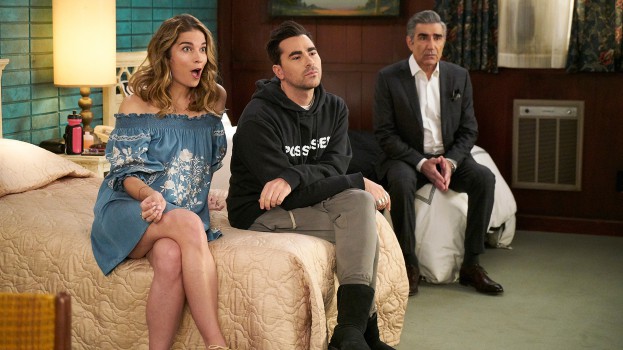 CBS takes lion's share of Pop TV
CBS has taken full ownership of cable network Pop TV after acquiring Lionsgate's 50% stake in the channel. Pop, which holds the U.S. rights to Schitt's Creek, will continue to be under the leadership of its current president Brad Schwartz. Although Lionsgate has sold off its share in the general entertainment cable net, will still suppl original content, like the upcoming series Florida Girls, to the platform. The terms and financial details of the deal were not disclosed.
RTL Group boosts investment in originals
European media giant RTL Group has announced plans to invest €350 million (US$40 million) in VOD services over the next three years with a focus on content creation. The new strategy is a reflection of the "global competitive landscape," according to RTL Group CEO Bert Habets, who said RTL subsidiary, Fremantle, has 35 scripted productions in the works. Habets estimates the productions will bring €500 million (US$565 million) in revenue by 2021. RTL Group, which currently has VOD services in Germany (TV Now Premium) and the Netherlands (Videoland), also plans to launch additional streaming services in other countries.
HBO head of global distribution resigns
Bernadette Aulestia, HBO's president of global distribution, has stepped down, according to reports. The longtime exec oversaw streaming services HBO Now and HBO Go, and will stay on to help transition new leadership, according to an internal memo first reported by CNBC. AT&T's acquisition of Time Warner, which owns the premium channel, was finalized for US$85 billion one month ago. Under its new leadership HBO will be combined with other TimeWarner cable networks, such as TNT, TBS and TruTV. HBO CEO Richard Plepler also stepped down last month.
Diversity study sheds light on representation in writers' rooms
Equity in writers' rooms has a long way to go, according to a report from Think Tank for Inclusion and Equity (TTIE). The study found that the system still relies on "tokenism" and "diverse hires" for roles and blocks advancement for mid-to-upper writing and showrunner levels, with 73% of writers having to repeat a title at least once and 42% saying they got their start with a "diversity slot." The study also highlighted racial and sexist biases in rooms, with 64% saying they experienced harassment, discrimination or bias by one or more members of a writing staff. In the study, TTIE recommends networks, studios, prodcos and guilds improve tracking, programming and training to enable meaningful representation for hiring practices.
With files from Realscreen