New Metric Media to open L.A. office
The fast-growing prodco's new California outpost will be led by its president, Mark Montefiore.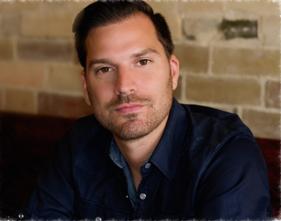 New Metric Media is heading to the sunny side of the street, announcing its intention to open a new outpost in California.
Set to open in L.A. later this year, the new office will be led by NMM president Mark Montefiore (pictured). In a statement, Montefiore said the move is a result of his company's growth in scripted production and that the new office will allow the company to target new opportunities for development and production.
Alongside, the company revealed several new options, including works from Toronto Star reporter Peter Edwards, criminologist Michael Arntfield and online writer and author Anne T. Donahue.
Edwards currently serves as an exec producer on New Metric's Kim Coates drama Bad Blood, which is based on his book Business or Blood: Mafia Boss Vito Rizzuto's Last War with Antonio Nicaso. In November 2018, Netflix acquired the worldwide rights to the show's first season.
This announcement follows New Metric's hire of Matthew Vittiglio as its new VP of finance in January. Prior to joining the company, Vittiglio worked at kids producer 9 Story, where he facilitated the acquisition and financial integration of Brown Bag Films and Out of the Blue.