In brief: Wow! takes more time; Lilly Singh joins late night TV
An update on Wow! and Bell Media's agreement for the Comedy Gold licence, plus Scarborough's Singh will be the first female late night host on a "Big 4" U.S. network.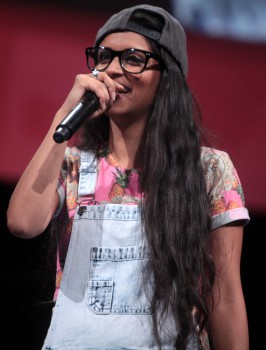 Canada's Lilly Singh to join late night
NBC has tapped YouTube personality Lilly Singh to replace Carson Daly as its next late night host. The Scarborough-born comedian will launch A Little Late with Lilly Singh in September, a half-hour program airing at 1:35 a.m. on weeknights. Singh will be the first female late night host on a "Big 4″ network. The talk show will be produced by Singh's L.A.-based Unicorn Island Productions and Universal Television, with Singh set as executive producer.
Bell Media extends broadcast licence for Wow! Unlimited
Wow! Unlimited Media and Bell Media have extended the handover date for Comedy Gold's specialty service broadcast licence. The change was made to allow Wow! Unlimited to pursue sponsorships and partnerships to help support the launch of Wow!'s channel, according to a statement. The new "last" date for Wow! to acquire the licence is May 31, with the last day for the transfer also moving to Aug. 30. It should be noted that any time before June 30, Bell Media has the option to set the licence transfer date with 60 days' written notice.
Wow! Unlimited first announced it would acquire a specialty channel from Bell to create a new Wow-branded, ad-supported kids channel in June 2017. The CRTC later approved the $6.8 million deal for Bell Media's former vintage-comedy channel Comedy Gold last summer and as of September, Bell Media's Crave started adding kids content to its catalogue. Wow! Unlimited was created in October 2016 through a merger between Rainmaker Entertainment, multi-channel network Frederator Networks and Ezrin Hirsh Entertainment.
Netflix reverses stance on Lac-Megantic footage
Netflix has removed footage of the 2013 Lac-Mégantic train crash from the film Bird Box, according to reports. The streaming giant previously had refused to remove the footage after the town's residents and government officials, including Minister of Culture and Communications Nathalie Roy, called for it to be taken down. Roy praised the news in a Thursday tweet.