HGF awards $148K through Shorts-to-Features program
Filmmakers to receive funding include Karen Chapman (pictured) for Esequibo Rapture and Kevin Dempster for Bookworm.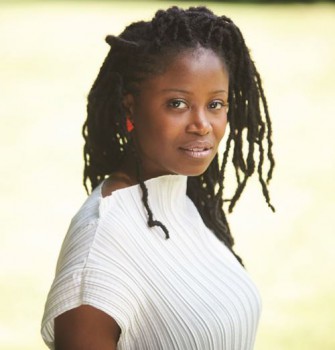 The Harold Greenberg Fund (HGF) has distributed $148,000 across four projects through its annual Shorts-to-Features Program.
Among the Fund's selected shorts for this year is Playback 5 to Watch alum Karen Chapman's Esequibo Rapture with producer Leslie Norville. Set in Guyana, Esequibo follows a pair of young lovers who find themselves at odds with the realities of race and tradition.
Other projects set to receive funding include writer/director Kevin Dempster and producer Mica Daniels' Bookworm; Teething from writer/director Glen Matthews and producer Luke Humphrey; and director Luvia Peterson, writer Huelah Lander and producer Amanda Konkin's H.appiness.
Dempster and Daniels' Bookworm tells the story of a young boy from the inner city who sells books to help his mother fix a hole in their community housing building. Things soon become complicated when a local gang takes over his job. Meanwhile, Teething from Matthews and Humphrey sees a lonely punch-drunk boxer become the caregiver for a bloodthirsty vampire baby. Finally, Peterson, Lander and Konkin's H.appiness focuses on an app designed to bring its users happiness, which helps a man build the perfect life.
Done in partnership with Bell Media's Crave (formerly The Movie Network), the program offers creatives the chance to further develop their short films into full-length features. Each of the four teams will receive $32,000 towards production and a commitment of $5,000 towards the development of a feature film version. Following completion, projects will be available on Crave.
Earlier this year, one of the Fund's 2018 Shorts-to-Features recipients, Mahalia Melts in the Rain, was nominated for Best Live Action Short Drama at the 2019 Canadian Screen Awards. Produced by Montreal's Colonelle Films, Mahalia follows a 9-year-old who feels different from the other girls in her ballet class. The short is up against For Nonna Anna from Playback 5 to Watch Runner-Up Luis De Filippis, 2019 Oscar-nominee Fauve, The Fish & The Sea from Imagine Nation Films and The Colour of Your Lips from Midi La Nuit.
Image of Karen Chapman by David Leyes